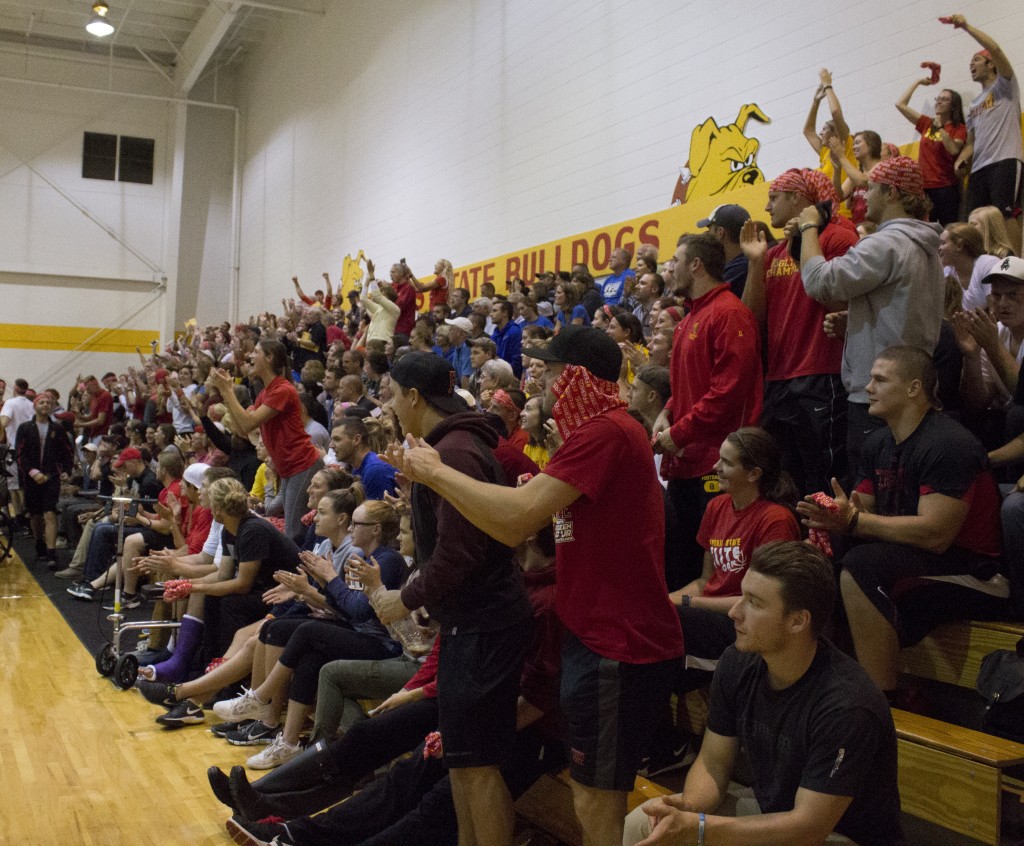 No. 3 Ferris State Volleyball defeated the Michigan Tech Huskies 3-0 in the quarterfinals of the GLIAC tournament at home on Wednesday despite senior hitter Caroline Heitzman not playing.
Head coach Tia Brandel-Wilhelm says that Heitzman was not injured but resting. Sophomore hitter Maria Kronner started in Heitzman's place.
Kronner gave the Bulldogs an early spark when they were down 2-4 in the first period. She had two straight possessions scoring a point starting a Bulldog run. On the day she had five kills on 12 total attempts earning 6.5 points.
Ferris took the first set 25-17.
The Huskies came out strong in the second period and tied the bulldogs at 6-6.
The Bulldogs' second set spark was senior hitter Megan Vander Meer who had an incredible save out of bounds on a play that lasted over a minute to give her team a point. She then delivered a serving ace the play after.
On the day she had eight kills on 16 total attempts with 14 digs earning 10 points.
Ferris dominated the rest of the set winning by a score of 25-18.
In the third set, The Huskies continued their trend of a hot start getting the score to 8-8, but the Bulldogs went on to have their most impressive set of the night.
The Huskies could not get the ball past the Ferris front line as Michigan Tech had a kill percentage of -.04. Ferris won the set 25-14 and took the match 3-0.
The leading scorer for Ferris was sophomore hitter Ayanna Buckley with 16 points. She posted an impressive .571 kill percentage with 13 kills on 21 assists.
Senior Libero Daniel Dowd led the team in digs with 16.
Ferris will be in action next against rival Grand Valley State on Saturday at 3 p.m. in Wink Arena.