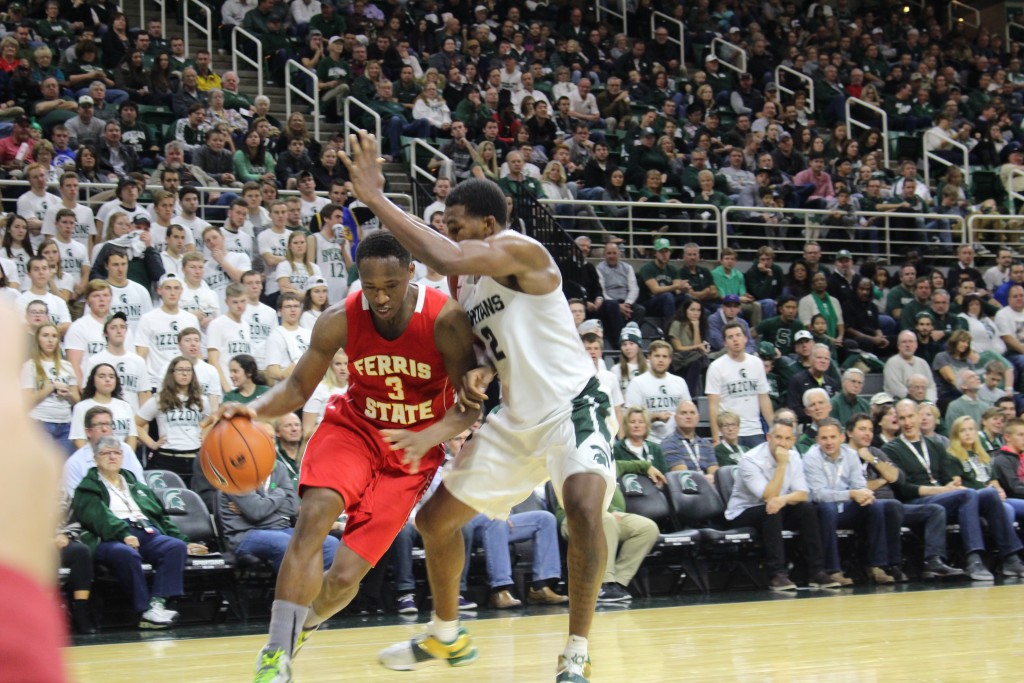 The Ferris State men's basketball team has their first home game of the season coming up this weekend.
The Bulldogs played Missouri St. Louis and Quincy in Allendale last weekend where the Bulldogs won their first game against Missouri St. Louis 80-55 and won against Quincy with a score of 91-68 to start their season 2-0.
The starting rotation is a little different this year without All-American selection, Drew Lehman, who graduated this past May and is now playing overseas in Iceland.
Junior College transfer Peter Firlik will be looked at to help immediately as he will be in the main rotation to start the year. "I like being at Ferris so far. I love the team and the basketball program," Firlik said.
It's always tough to get into the flow of things when you aren't familiar with how things are running or how someone likes something done a certain way, but Firlik knows that is something the team just has to work on together.
"We have a lot of talent so we really just have to get more chemistry and play hard," Firlik said.
Senior guard Jibreel Jackson said,  "It feels good to be heading to my senior year. I'm excited to see what my senior year has in store for me."
Head coach Andy Bronkema has talked very heavily in practice on how important it is for the Bulldogs to play within their limits.
"Bronks has stressed staying in our system in practice," said Jackson. "Instead of doing our own thing just stay in our system and it will prevail and the result is wins."
The Bulldogs will take on St. Joseph's (Ind.)  at 6 p.m. on Nov. 21 in Wink Arena for their first home game of the season.