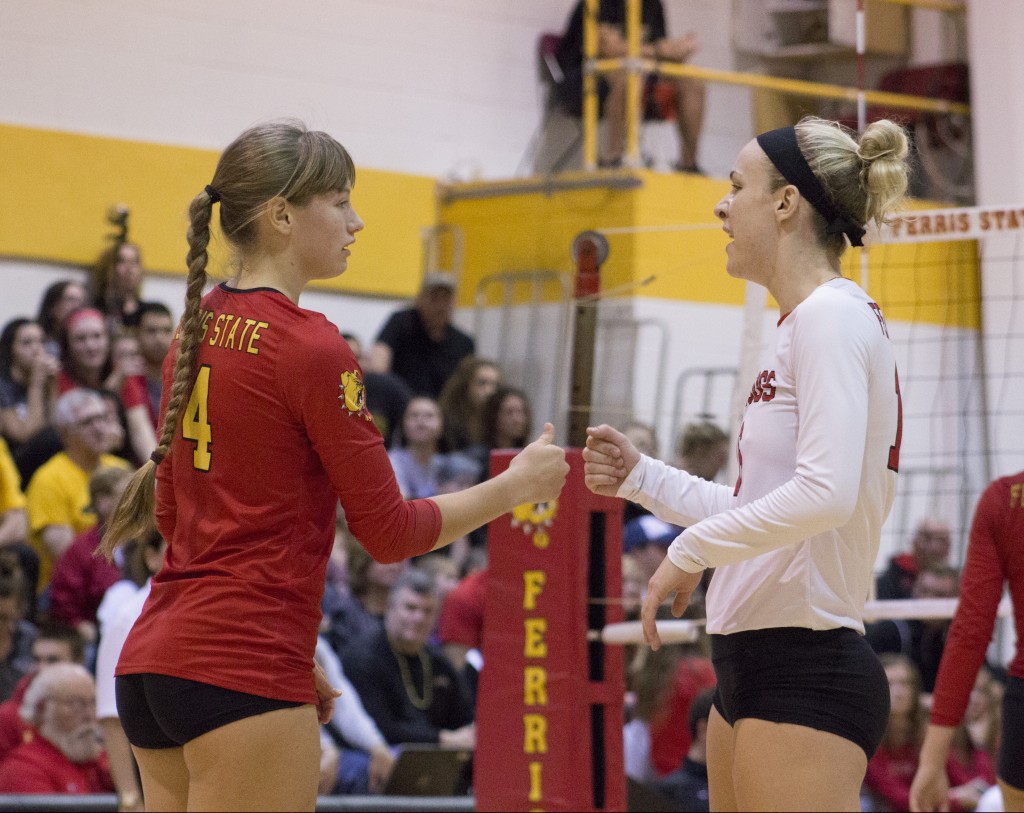 A dominating third set pushed Ferris State volleyball past Grand Valley State in the GLIAC tournament semifinals.
The Bulldogs began the match looking much like the GLIAC Champions they are. The Dawgs lead GVSU 24-14 in the first set before facing some adversity in Big Rapids. Grand Valley won eight straight points before FSU senior Caroline Heitzman capitalized with a kill off a set from junior Stephanie Sikorski to take back the momentum.
The second set would go back and forth with the Bulldogs holding a slight lead up until GVSU took the 22-21 lead. Ferris State would come on strong late to win the next four points, taking the set 25-22.
The third set wasn't as close as the first two. The Dawgs ran away from the Lakers, garnering a lead as big as 17-5 on their way to a 25-11 third set victory.
With the win, the No. 3 Bulldogs improved their record to 30-2 on the season and 17-1 in the conference.
Seniors Megan Vander Meer and Caroline Heitzman lead the Bulldogs in kills with 12 and 11 resepctively. Fellow senior Danielle Dowd had a team-high 17 digs for the Bulldogs, and Sikorski contributed a game-high 31 assists in the contest.
The Bulldogs will play the winner of Findlay and Hillsdale in the GLIAC Finals. The Dawgs beat both teams in successive days on October 23 and 24 this year. The finals begin at 3 p.m. on Sunday, Nov. 22 in Big Rapids, Mich.