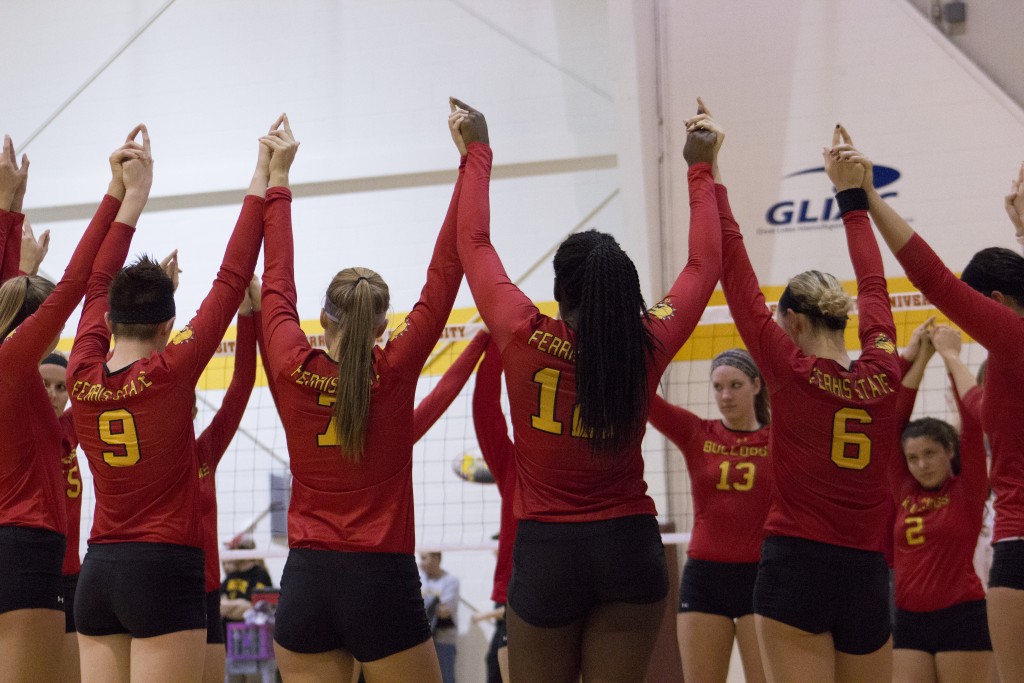 The Ferris State volleyball team has won the Great Lakes Intercollegiate Athletic Conference Tournament for the second consecutive year.
The Bulldogs didn't drop a set throughout the tournament, sweeping Michigan Tech, Grand Valley State, and the University of Findlay on their way to the title.
In the championship game, FSU beat Findlay with set scores of 25-18, 25-17 and 27-25. Sophomore hitter Ayanna Buckley was the leader in kills for Ferris with 12, she was followed closely by senior Caroline Heitzman who added on 10 kills for the Dawgs.
Ferris did a good job at keeping the ball in the air, tallying 58 digs and holding Findlay to a hitting percentage of just .102. Leading the Bulldogs in digs was senior Megan Vander Meer with 16. Senior libero Danielle Dowd added 15 digs, and freshman Katie Placek tacked on 13 digs of her own.
Junior setter Stephanie Sikorski assisted on all 38 of FSU's kills in the contest.
With the win, the Bulldogs improved to 31-2 on the season, 17-1 in the GLIAC, and an undefeated 16-0 on their home court. Ferris has been dominant all season, losing only 18 sets in 33 matches.
Ferris will wait to find out whom they play in the NCAA Midwest Region Quarterfinals. Whomever they play, the match will happen on Thursday, Dec 3. Time and location for the match is to be announced.