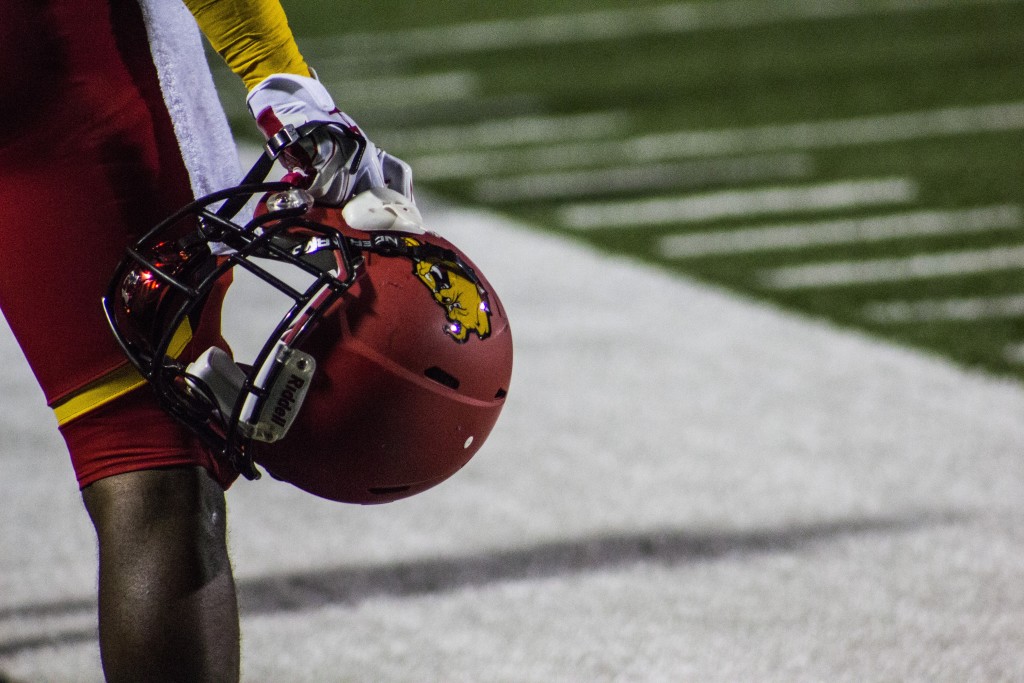 After going undefeated in the regular season for a second straight year, the Bulldogs received an early exit from the NCAA Div. 2 Playoffs courtesy of rival Grand Valley State by a 38-34 margin.
The Bulldogs had beaten the Lakers the past four meetings, with their last meeting seeing Ferris dominate with a 61-24 win. The Lakers got the last laugh though as they got the win today, ending the Bulldogs and Senior quarterback Jason Vander laan's historic collegiate career.
The game was close and wasn't decided until the final Ferris drive. A pass from Vander Laan to senior wide receiver Jake Lampman on fourth and eight was completed, but he wasn't able to get a foot in bounds, thus ending the Bulldogs campaign.
The offense was very balanced today as Ferris State finished with 492 yards of total offense with Vander Laan completing 24-of-40 passes for 281 yards and five touchdowns.
Vander Laan also rushed for another 100-plus yard game today as he added to his already record-breaking rushing total with 126 yards with 21 rushing attempts.
Junior wide receiver Jamel Lockett had nine catches for 87 yards while senior wide receiver Antonio Agurs catching six for 74 yards and two touchdown grabs. Lampman tallied five receptions as he ended his collegiate career today as well.
The Bulldogs end their season with an 11-1 record and will see 17 seniors walking away, as this was their last game as Bulldogs.
This was the Bulldogs' seventh all-time NCAA playoff appearance and their second straight year making a postseason run.