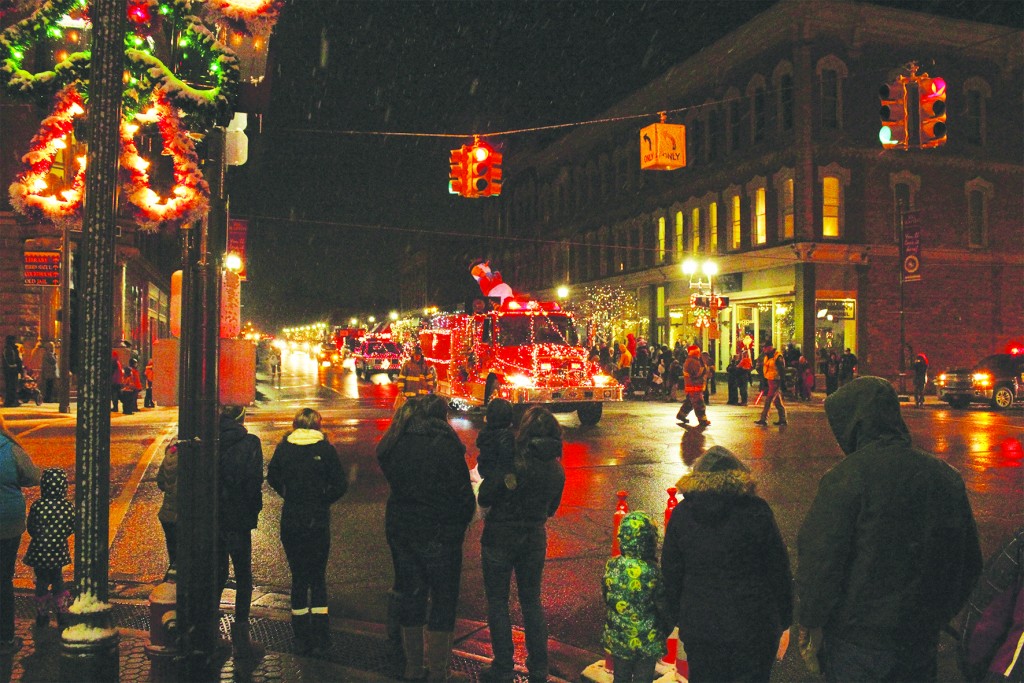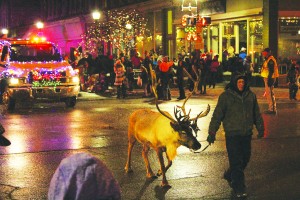 Hundreds of people flooded downtown sidewalks to kick off the holidays at the annual Festival of Lights parade in Big Rapids on Saturday, Nov. 21.
Big Rapids' annual holiday parade brought lights, music and holiday cheer to the city. The parade procession included a lineup of fire trucks, floats, cars, two reindeer and people from every corner of the community. Mr. and Mrs. Claus wrapped up the parade riding atop Santa's sleigh. Participants tossed candy to the children on the sidewalk and free hot chocolate was provided at a table run by Salvation Army volunteers.
"It was a perfect night for the parade, with the snow and the cold," said Big Rapids Mayor Mark Warba. "It was a good night, the floats and the crowd were great. It was a great holiday event for the community."
The parade drew in people of all ages, from bundled children to senior residents watching from their apartment windows, to college students preparing for the holiday break.
Ferris criminal justice junior AnnMarie Clay was a first-time attendee at the parade.
"This was a fun way to get to experience the city," Clay said. "I'm from a really small town and we don't have a holiday parade, so it was really cool to see the Big Rapids community come together like this."
After the procession, Reverend Jake Davis of the Lost and Found Church read the Christmas story from the Bible, as well as "Twas the Night Before Christmas." Mayor Warba then presented Santa and Mrs. Claus with a key to the city and Santa led the crowd in a countdown to light the city's two-story Christmas tree in front of Chemical Bank.