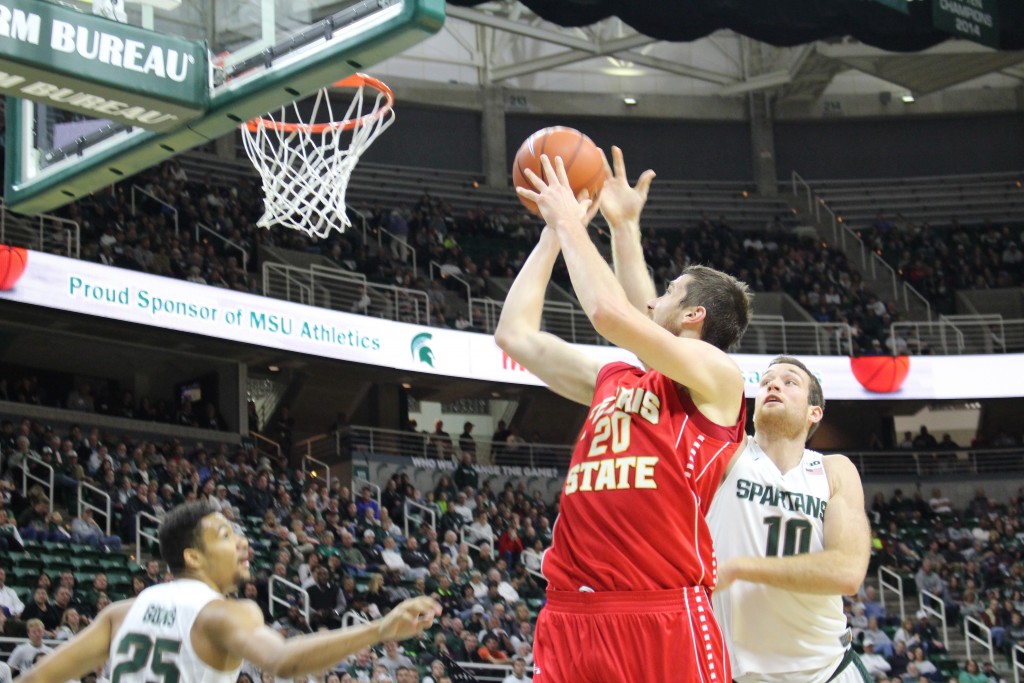 The Ferris State men's basketball team is out to a very hot start. The undefeated Bulldogs have won every game by double digits this season.
Through their first six games, one player has been very impressive in every single game for the Bulldogs. Jared Stolicker, the 6-foot-10 senior center from Middleville is having his best season as a Bulldog.
Stolicker is averaging 19 points, 9.5 rebounds and 3.7 blocks per game so far this season. In last week's games against Cedarville and Wisconsin-Parkside, Stolicker was dominant down low for Ferris State.
Against Cedarville, Stolicker had 19 points, 13 rebounds and five blocks in a 72-55 victory. He posted 13 points, nine rebounds and two blocks in an 84-58 win against Wisconsin-Parkside.
Stolicker and the Bulldogs will look to stay undefeated as they take the court against conference foe Lake Erie at 8 p.m. at Big Rapids High School (BRHS) on Thursday, Dec. 3. On Saturday, Dec. 5, the Dawgs will take on Ashland at 5 p.m. at BRHS.