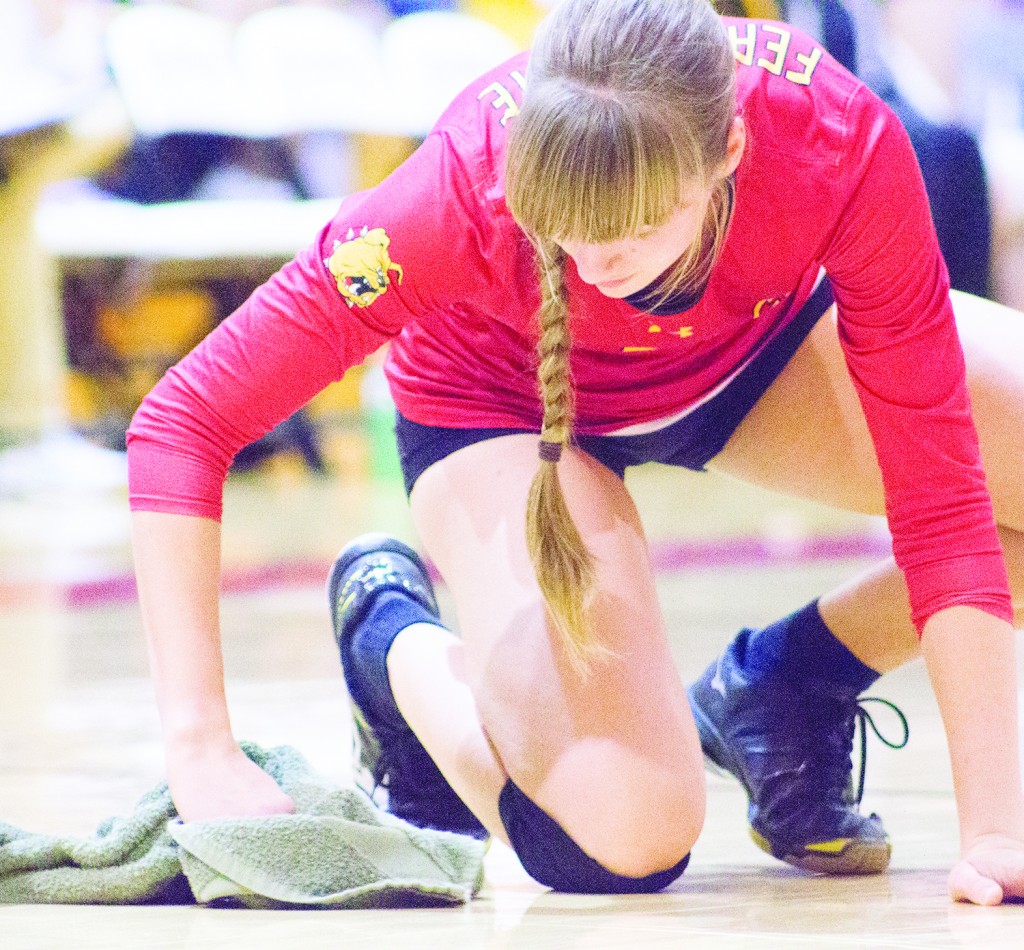 The Ferris State women's volleyball team is back in action this week as they take on Trevecca Nazarene in the first round of the NCAA tournament.
The Bulldogs have had a tremendous season as they won both the Great Lakes Intercollegiate Athletic Conference (GLIAC) regular season and they also won the GLIAC tournament. The Bulldogs pride themselves on an outstanding 31-2 regular season record.
The Bulldogs took on the University of Findlay in the Finals of the GLIAC tournament where they won all three sets to give them an automatic berth in the NCAA tournament. The Bulldogs were rewarded with a No. 1 seed and get to host their first opponent Trevecca Nazarene, who is the No. 8 seed.
Senior middle hitter Caroline Heitzman is excited to host Trevecca Nazarene to start the tournament.
"Being able to host the NCAA Midwest Regional is a huge honor. We are so happy to be playing at home with extra seating for more of our fans. Being able to bring so many great matches and great volleyball to Big Rapids is awesome! We are excited to represent the university positively and make everyone proud," Heitzman said.
Head coach Tia Brandel said, "Trevecca has a very strong offense with a couple very versatile and dynamic attackers. Being able to contain those attackers will be important."
Ferris junior setter and 2015 GLIAC setter of the year Stephanie Sikorski also said, "I think the biggest challenge for us will be getting used to playing in our new gym and to play a completely new team that we've never seen before. In our conference, we can sometimes play a team up to four times before we even start post season. It will be a great challenge to play a fresh team."
The Bulldogs will be not be playing in their regular gym, they will be playing in FSU's Jim Wink Arena.
Sikorski knows how big of an honor it is to be able to host this kind of game at Ferris State University.
"It's a huge factor for this tournament and can be such a great advantage for us. We love playing at home. We have so much pride for playing in 'our house' and in front our fans. We are blessed to have had so much support this year, and we are just excited that the support gets to continue as we take on a new challenge. We want to share this great experience the fans that have been there with us all season long," Sikorski said.
This is the first time the Bulldogs have hosted a match here at Ferris since 1989 when Ferris took on Gannon in the regional finals and the fourth time the Bulldogs have ever hosted NCAA tournament action.
"We are truly honored to be able to host the NCAA regional. The NCAA does a great job running an amazing championship for volleyball. For our program and our athletic department to be a part of the process is an honor. Our athletic department staff, led by Perk Weisenburger and Jon Coles, has worked very hard to make certain we have the opportunity to host. We are very grateful for their efforts," Coach Brandel said.
The Bulldogs are ready to take the next step and have a terrific mindset as they are taking each and every match as it could be their last.
"One day at a time; one match at a time. That is our only focus," Coach Brandel said.
The Bulldogs will be playing Thursday, Dec. 3. at 5 p.m. in Wink Arena.