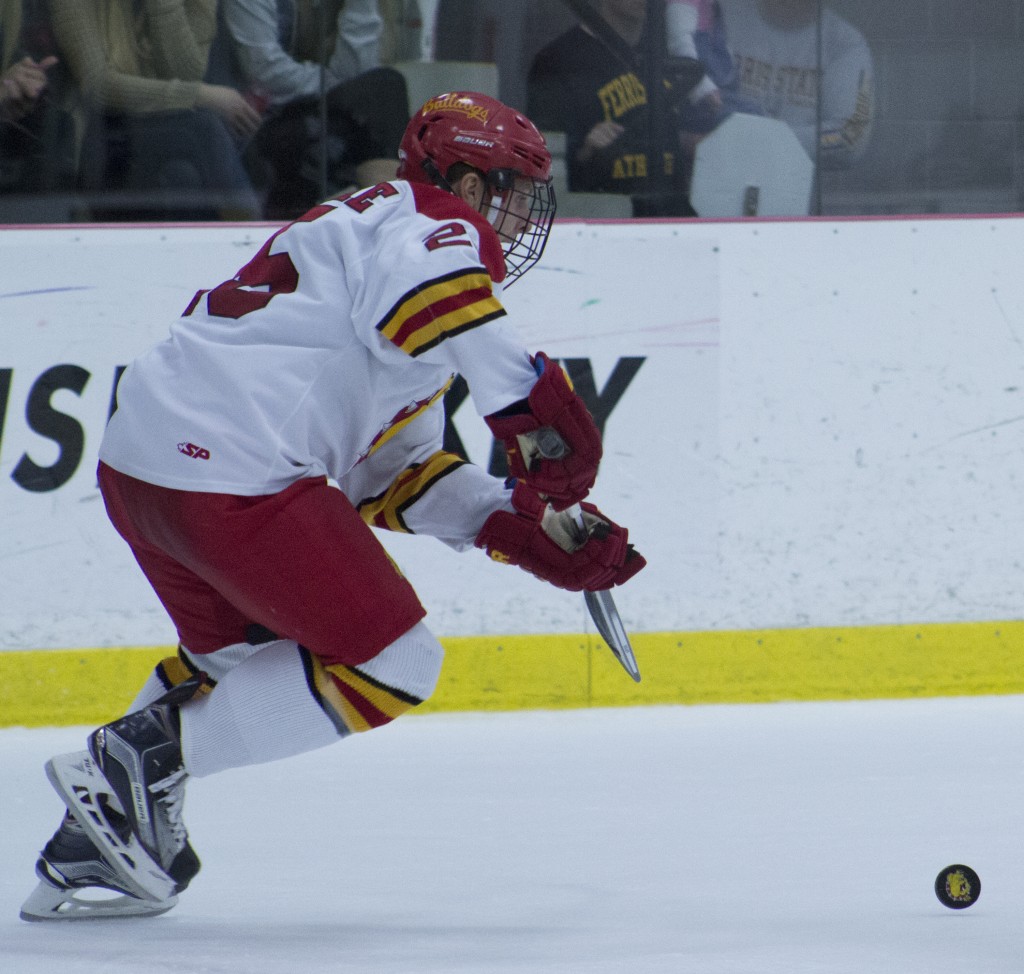 Ferris hockey lost 2-0 to the Bemidji State Beavers, thus dropping their record below .500 on the year.
The Bulldogs beat the Beavers last year in two playoff games, but the Beavers ensuing trip has so far been more hospitable.
Bemidji State scored its first goal early on, when Brendan Harms barely snuck the puck by freshman goalie Darren Smith's foot when their was a pile of bodies in the crease at the 8:09 mark in the first period.
The rest of the game was essentially a stalemate until the Beavers' Markus Gerbrandt scored the second goal of the night for Bemidji with two minutes to play, silencing the home crowd and hammering the final nail into the Bulldogs' coffin.
Both teams were even in terms of shots with 25 a piece. Ferris sent a lot of hard shots blazing towards the visiting goal, but none hit home.
Senior forward Kenny Babinski led the Bulldogs in shots with five, and Andrew Mayer posted a perfect 3-3 mark in the face-off circle, but it wasn't enough to help the Bulldogs overcome the Beavers.
Ferris State will look to make amends tomorrow, Dec 5, in their second match in the homestand against Bemidji State. The puck will touch ice at 7:07 p.m. in Ewigleben Arena.