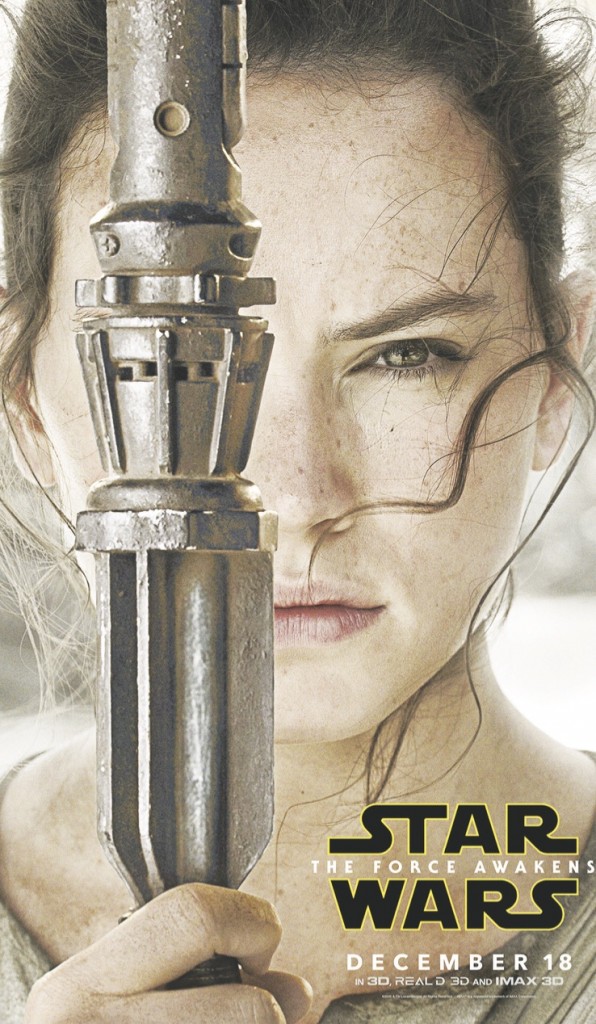 I was studying in FLITE when I found out about the new Star Wars movie. It was 2012 and Disney announced that it had acquired Lucasfilm for a whopping $4 billion.I freaked out. My earliest memories are of watching Star Wars and Disney films. Now they have merged and Disney seems to have used any resource necessary to make "The Force Awakens" the best Star Wars film yet. The month is now upon us. I remember thinking at the time how far away December of 2015 seemed.
LET ME BACK UP
The first Star Wars prequel film came out in 1999. I was five years old. The pod race thrilled me, Darth Maul was terrifying and Jar Jar Binks was hilarious! "But how does Anakin become Darth Vader?" I would ask my dad; it seemed impossible. I remember long road trips watching the original saga and "The Phantom Menace" on our portable TV set (technology at its finest).
I was 11 when I got to see "Revenge of the Sith." Probably one of my first PG-13 movies. After an entire early childhood of wondering how Darth Vader would come to be, I got to see it. Wow!
I still love the prequel films. But now, having grown up a bit, watching Jar Jar Binks is painful. The acting is flat, the characters is boring, the story is too complex and the style of the films changed completely. It's such an interesting love/hate because they are so ingrained in me, I can't deny them. They are fun, George Lucas just made some poor choices.
BACK TO NOW
I truly can't believe the time has come for a new Star Wars film. From scavenging the internet for leaked concept art to watching the available trailer on repeat, I've probably never been so amped up for anything in my life. Is that sad?
No.
Listen, Star Wars is a part of me. It gave me imagination as a child. As trivial as the dark versus light concept may seem, I'm sure it had an impact on me. Star Wars is the intersection of my passions for film, storytelling, music and performance. I'm thankful. I'm excited. I can't wait.
MY CURRENT THOUGHTS
There is not a doubt in my mind "The Force Awakens" will be an excellent film. It starts with J.J. Abrams directing, but I'm also thankful for the return of old characters and with them, the style and world we originally got to know them in: shot on film, real sets and practical effects.
Next, it's this new cast. John Boyega seems to me the perfect fit for a new Jedi. Adam Driver is the perfect personality for a complex, layered villain. Oscar Isaac is this generation's Harrison Ford. Daisy Ridley is perrrrtttyyy. The cast will be unstoppable.
Lastly, it's the return of John Williams. Williams has scored every Star Wars as well as countless others that have redefined music in film. His leitmotifs and lush arrangements should remind audiences that these films defy genre and generation.
SO IN SUMMATION
I am probably way too excited about Star Wars. Oh well, see you in the theater. I'll be carrying my lightsaber.