While most of us are in anticipation of Christmas break, others are in anticipation for much more—graduation.
"Graduation is exciting, but it is also really scary because that means you're done," said Ferris criminal justice senior Alex Myarr. "I have been a student since I was five so it's something I know how to be. I don't know how not to be a student, but I will figure it out."
Each week in the semester may seem like it flies by, but seniors will tell you not to blink your eyes.
"I'm sad to be graduating," said Ferris nursing senior Hunter Dolan. "I didn't have enough time here and I'm going to miss all the people I met along the way. I wish I did not have to grow up yet."
Both seniors will be graduating from Ferris in three and a half years instead of four.
Dolan is hoping to land a job in the emergency room in the Butterworth Hospital in Grand Rapids.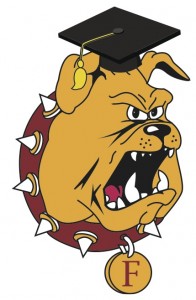 "I'm excited to get into the nursing world and finally be able to help people instead of just following the nurse around all the time," said Dolan.
Myarr did an internship over the summer for Spectrum Health's security department and is about halfway through the hiring process for working for them after graduation.
"My advice to freshmen would be to find someone in your major to go through it with," said Dolan. "My roommate, who is also my best friend, is in the same program and it just helps having the extra support."
Myarr suggested that freshmen take every class seriously because one slip could really mess up your schedule for graduation.
"My Ferris experience was really cool because I was able to be a college ath- lete and play soccer," said Dolan. "My team felt like a family and I met my three best friends."
Dolan will miss playing soccer for Ferris and will miss attending other Ferris athletic events such as basketball, hockey and football.
Myarr is excited to live on her own, but will miss the people at Ferris and the lack of responsibility.
"I grew as a person with all the people I was able to meet because of attending Ferris," said Dolan. "I used to be a lot more shy than I am now, so college helped me with that. It changed me for the better."