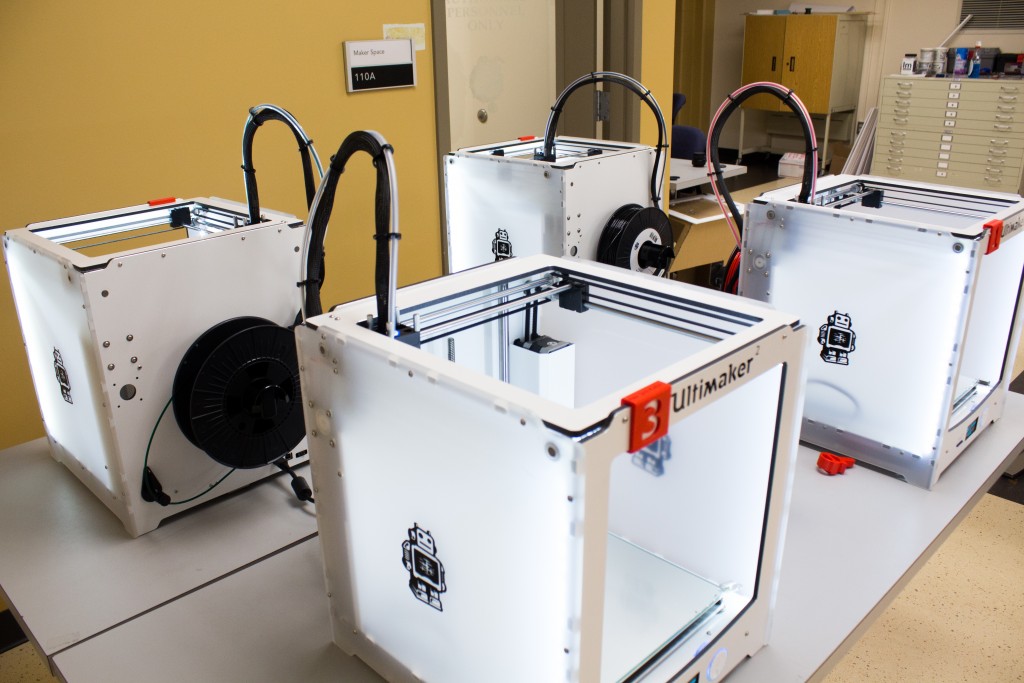 In fall of 2015, Ferris took steps toward a whole new realm of innovative technology and made it something that any student has the right to use and learn with. That technology is 3D printing.
The product design engineering program was undergoing a change in location when the idea of a "maker space" was brought to the attention of Professor Bill Koepf. A maker space is just a place where people can use 3D printers to design and create things.
The first printer was attained in spring of 2015 through the product design engineering program. According to Koepf, who led the effort in acquiring the printer, it was an immediate success and was soon solidly booked by students wishing to use it.
"We decided that what it really boiled down to was that somebody needed to take the first step," said Koepf of their decision to buy the printer. "Nobody else had done it before, and I don't know why. It should have been done a long time ago. So we decided that we were going to buy one, stick it in a room, and see what happens. So that's what we did."
There have been 3D printers on campus in the past but, according to Koepf, they have been kept "hush-hush" in order to limit access to just one or two instructors and programs. This was not the structure that he was after, though.
"We wanted to get a spot where the students can come in and don't rely on us to use the equipment," Koepf said. "Learn it yourself and then you can come in and use it whenever you want to, regardless of background."
Having received such a positive response to the first printer, Koepf took the hint and went a step further, applying for the Exceptional Merit Grant through the Ferris Foundation with the intentions of buying three more machines. As he had hoped, the program was awarded $7,500, exactly enough to purchase them at their price of $2,500 apiece.
Students in programs such as product design engineering and manufacturing engineering technology have assignments that require them to use the equipment; however, other majors have gotten involved with the machines as well.
"What we are finding out is that different programs and faculty that have come down here and toured the facility are telling their students, 'Okay I'll give you 10 or 15 extra credit points if you go down and print something in the maker space,'" said Koepf.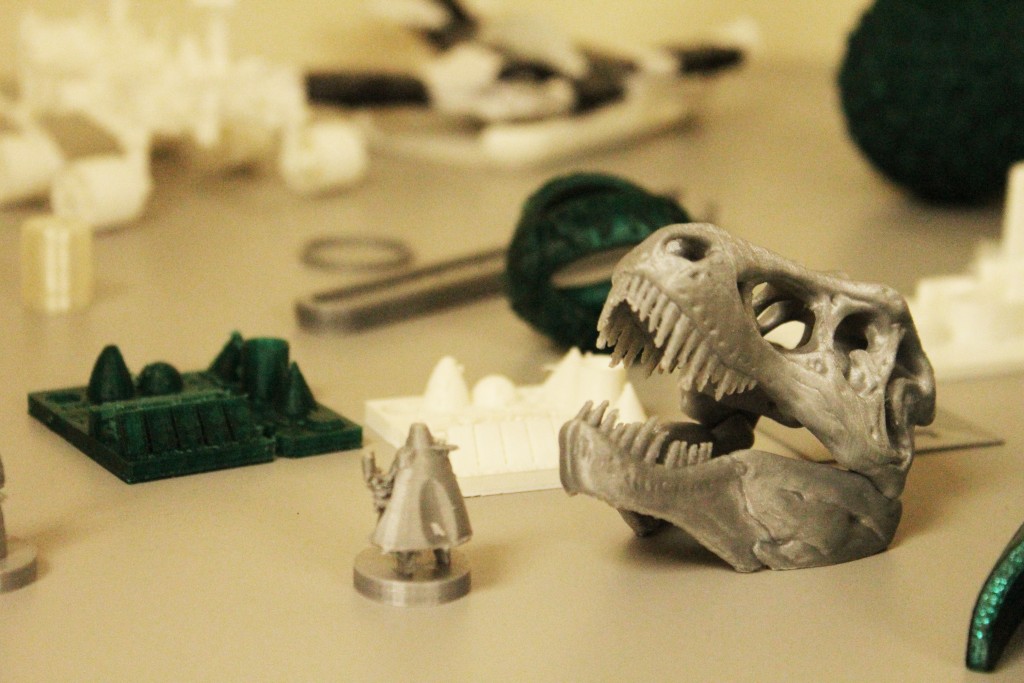 The printing equipment isn't just useful to the students in their current programs though, it allows for hands on practice and application of skills that will be used and have been used on internships and in the working world.
"I have had dozens of students come to me and say, 'I saw one of those this summer at my internship,'" said Koepf. 'They showed me it and they let me take a look, but I never got to use it.' So I tell them, 'Well come here, we have four, use them!'"
Manufacturing engineering technology junior Jacob Russell is enthusiastic about what the experience working with the 3D printers can mean for his career.
"It's really becoming its own section of manufacturing, so it ties right into my degree," Russell said. "It gives me a better chance of finding a job. I get to be a part of an up and coming technology."
Koepf isn't ready to stop here though. Already in the works are plans to purchase four more printers and aspirations of expanding into the rooms adjacent to the maker space.
He encourages anybody interested in the technology to pay a visit and learn more. The maker space is located in room 110 of the Swan Building.