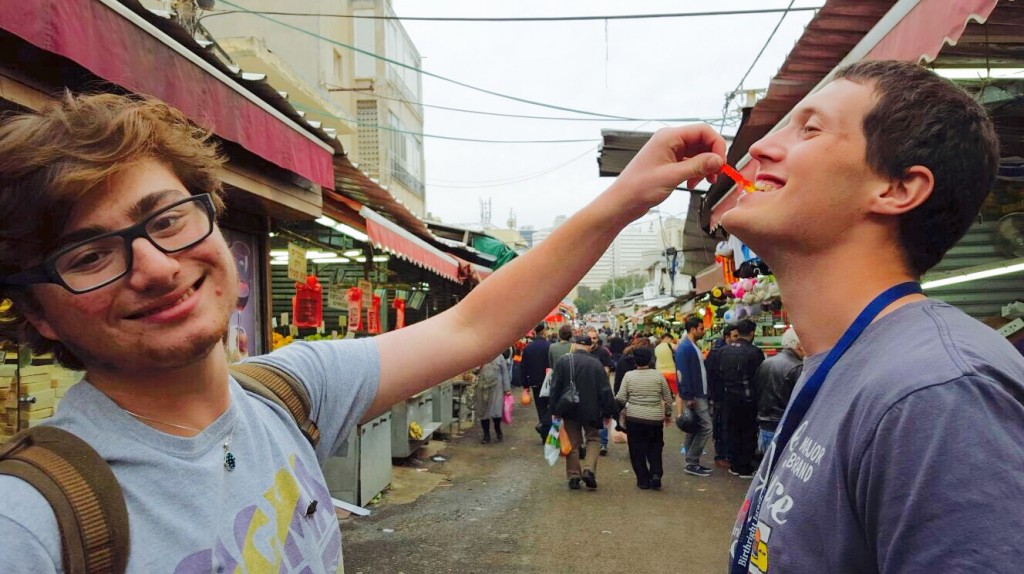 On Monday, Dec. 28, I flew to the middle of a war zone—the Independent Jewish State of Israel.
I was there on a special trip known as Birthright, which is a program that sends young Jewish adults to Israel on a free 10-day tour. While there, I experienced things that cannot be described in words. I stood with my hand on the Western Wall in the Old City of Jerusalem, I toured Yad Veshem, a holocaust museum, I kneeled at the graves of Israeli soldiers who lost their lives in battle (including Michael Levin, an American Lone Soldier) and I placed my feet on the border of Syria as I listened to the echoes of bombs and machine guns. I could not hear the screams of innocent civilians and children.
On a happier note, my favorite part of my 10-day journey was my time spent with Israeli Defense Forces (IDF) soldiers who joined our group. On Sunday, Jan. 3, seven young Israeli citizens, none older than 21, walked into our hotel wearing IDF uniforms.
In Israel, all men must serve three years in the IDF and all women must serve two years. On very rare occasions is a citizen exempt from the IDF. To create familiarity for American high school students, we take the ACT and SAT to show our capabilities for college. Israeli high school students take two tests to show what position is best suited for them in the IDF.
On the trip, I spent the most time with Yuval Safran, a soldier in artillery and special forces. Yuval and I became very close in our time together and rooming together. At first I could not remember how to pronounce his name so I ended up calling him Ovlov, a nickname that stuck with him till the end of the trip.
Ovlov is 21 and from Jerusalem. He has been in the IDF since he was 18 and still has six more months to go until his term is completed.  Ovlov and I have a lot in common, such as TV shows, movies, music, dislike of kosher food and most importantly, a sense of humor. We both enjoy an idiotic level of humor as well as American stereotypes. He told me that all stereotypes he knew of Americans are true except he never saw Americans always taking selfies. He was quickly proven wrong on that last one during our trip of 35 American college students. Ovlov enjoys the movie "Project X" and asked me if parties in America are actually like that. I told him that the movie is an exaggeration of a party, but that does not mean that Ferris State University doesn't do their best to re-create the movie each year on Ferris Fest.
On our last day together we exchanged gifts. He gave me a choice of two pins. I chose his base training pin. I wish I chose the other one. It was a pin to show he was in combat in 2014 in Operation Protective Edge, an Israeli military operation launched against Gaza ruled Hamas, which is a terrorist organization. I gave him the best representation of myself I had, my nametag, and he laughed but loved it. If you look closely at the picture of us above, you can see a small black pin on my shirt, and a nametag around his neck.
When we were forced to say goodbye, I cried. I cried because I know that I may never see him again, and because I know that I am returning to the daily struggle of college, but he is returning to his army base where he works about 16 hours a day. And at any given point he may be called into combat and give his life for the country he is defending.