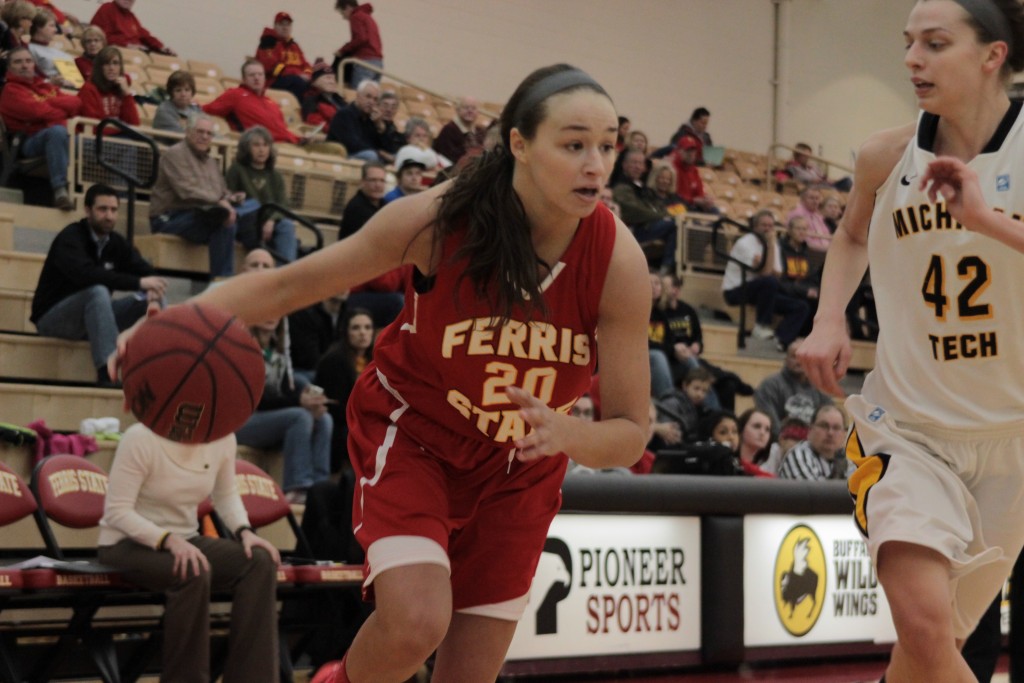 The Ferris State women's basketball team has been struggling to find wins this year, but they have had at least one consistent positive: the play of sophomore forward Rachel McInerey.
The six-foot-one Saginaw, Mich. native averaged 3.3 points per game in her freshman season where she averaged just 12.8 minutes of playing time per game. Her role as a sophomore has increased significantly as she is averaging 30 minutes on the court per game so far this season.
In those 30 minutes, McInerey is averaging 13.4 points, 6.5 rebounds and 1.1 blocks per game this season.
In last week's 58-56 loss to Malone, McInerey posted a double-double, scoring 14 points, pulling down 10 rebounds and blocking three shots. She followed that performance up with an eight points, seven rebound outing in a 41-58 loss against Walsh last week.
McInerey will look to improve her numbers as well as the team's record in a couple home matchups this week.
Ferris plays Michigan Tech at 6 p.m. on Thursday, Jan. 14 and Northern Michigan at 1 p.m. on Saturday, Jan. 16. Both games will be played in Wink Arena in Big Rapids.