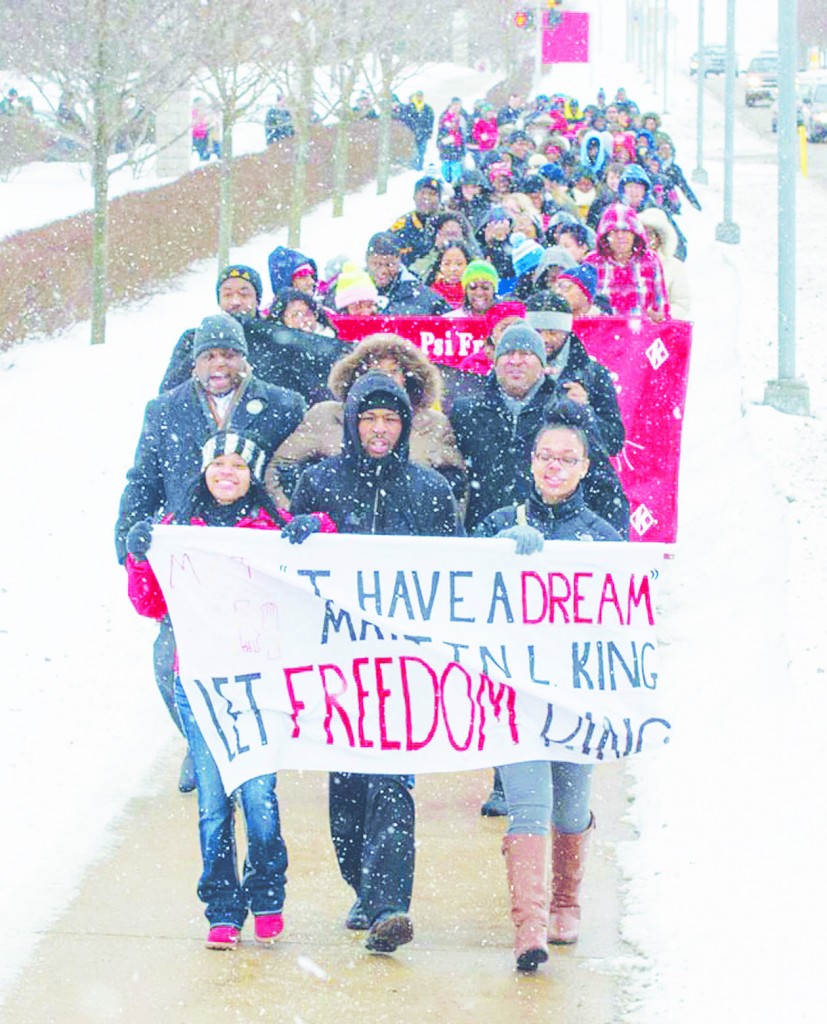 Ferris State students and staff prepare to celebrate Dr. Martin Luther King, Jr. as the 2016 spring semester kicks off.
Every year, Ferris' Office of Multicultural Student Services (OMSS) hosts a celebration in honor of the infamous civil rights activist, commonly known as the "MLK celebration."
"Much of the event is designed to symbolically celebrate Dr. King's life work," said Ferris OMSS assistant director Michael Wade. Wade has been the MLK celebration coordinator for the past eight years.
Two of the events, the freedom march and the student tribute, have occurred each year throughout the celebration's 30-year history. This year, the event will also offer multiple interactive excursions and empowering presentations.
Though the event is put on by the OMSS, many other groups helped sponsor and plan the celebration, such as the Ferris Volunteer Center, the Ferris Advocacy and Education of Gender Identity and Sexuality, and the Ferris Student Michigan Education Association. While planning the event, each portion was coordinated not only for Ferris students and staff, but also for the city of Big Rapids to take part and celebrate Dr. King.
"The students are definitely at the root of what we do," said Wade, "But we try to plan events so that the community, which doesn't really have a celebration like this one, can come out and participate as well. We've even moved events such as the Freedom March to later in the day, so that those who are in class or at work during the day can experience it as well."
One highlight of this year's agenda includes guest speaker Tamika Mallory. Mallory is a nationally-recognized social justice leader and civil rights activist. Mallory was invited to the MLK celebration to educate the students about activism and to promote awareness of issues within student campus.
All events involved with the Dr. Martin Luther King, Jr. celebration are free, open to the public and span from Monday, Jan. 18 to Thursday, Jan. 21.