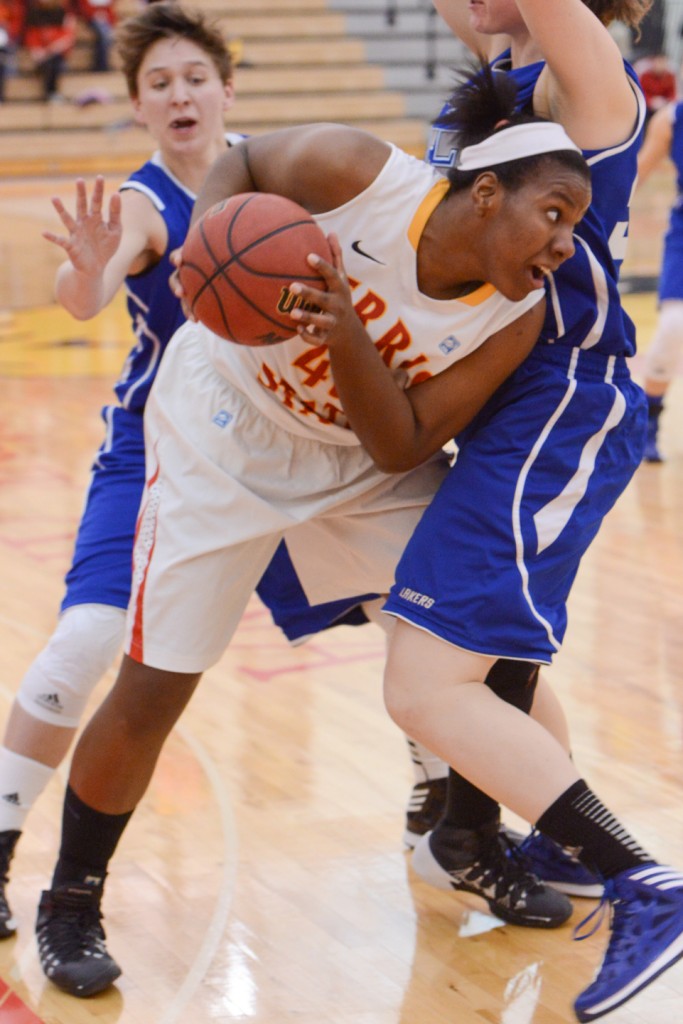 The Ferris State women's basketball team has not had the season they envisioned at the start of the season.
The Bulldogs are sitting at an overall record of 3-11 and a Great Lakes Intercollegiate Conference (GLIAC) record of 3-5. The Bulldogs just returned from a road trip to Ohio where they were unable to pull out a win, posting an 0-2 record.
The Bulldogs fought hard, taking an early lead, but Malone came back from a 20 point deficit to win on a buzzer beater 58-56.
Ferris had a tougher time with Walsh as they tried to fight back, but never quite caught traction and fell 41-58.
Some of Ferris State's troubles have been injury-related as the Bulldogs have had at times only eight people able to dress out of the 15 women on the team.
Sophomore forward Rachel McInerney said, "There's no question we have faced a lot of adversity this season, but I think it has only made us stronger. With the multiple injuries a lot of us were forced to step into major roles on the court. Although it was hard work and there was a lot of trial and error, I think because of it, our team has learned to attack challenges in a relentless way," McInerney said.
The Bulldogs are under new leadership as this is Coach Kendra Faustin's first year with the team. Rachel talked about what Coach Faustin has implemented into the program and what she is working on with this Bulldog team.
"One of the biggest things we talk about is getting better every day. Whether it's on the court physically or off the court watching film or putting extra work in on our own, we've said since day one that it's a process and the important thing for us as a team is to just get better every single day in any aspect we can. We can be worried about records or other factors, all we need to focus on is improvement and sticking to our seven core values. She's always telling us that if we play 'our way' we will be successful, whether that shows on the scoreboard or not," McInerney said.
The Bulldogs aren't in terrible position to turn this season around, they just have to keep winning conference games and they are back in it. The Bulldogs will return to action Thursday, Jan. 14 against Michigan Tech and Saturday, Jan. 16 against Northern Michigan.