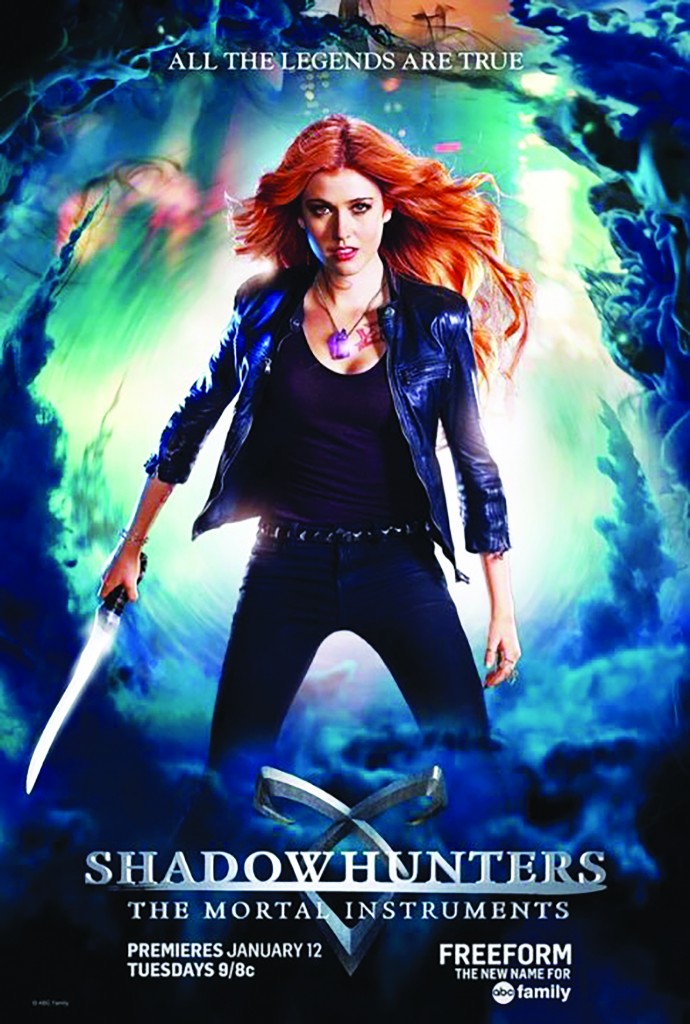 Tuesday, Jan. 12 was one of the most disgraceful days on the planet to date. Why, you ask? I'm not talking about all the snow we got. I'm talking about the slaughtering of one of my absolute favorite book series with an atrocious TV show based off of said books. 
The "Mortal Instruments" series includes six books by author Cassandra Clare, all following the story of a teenage girl from New York City named Clary Fray. Clary is living a quite ordinary life, until she discovers that she is a Shadowhunter—a half-angel, half-human warrior, set with the task to protect the ordinary (mundane) world from demons. It's full of lovable, colorful characters, villains that make you want to reach into the book and strangle them and enough action to give any dude-flick a run for its money. I simply love these books. They are perfection.
Naturally, film producers wanted to put Cassandra Clare's story on the big screen, and they failed. Immensely. Twice.
Their first failure was "The Mortal Instruments: City of Bones" movie, which came out in 2013. I watched the movie after reading the entire book series, and I cringed about every two minutes. The movie was terrible. Terrible effects for the magic elements, terrible actors cast for roles that they didn't fit into, etc. I'm cringing just thinking about it now.
So when I heard that they were scrapping the movie idea and turning "The Mortal Instruments" into a TV show called "Shadow Hunters," I got my hopes up; maybe they actually got it together and realized that the book fan base deserved better than the garbage they pumped out in 2013.
I decided not to watch any of the previews for the new TV series, so I could watch the first episode with a completely fresh perspective. The only thing I did beforehand was browse the designated Facebook page for the show and get a look at the actors.
So the night of the premiere, I sat down with a bowl of popcorn, ready to see the story that I love so much come to life on my TV screen.
I don't think I could have been more disappointed. The original story was warped and twisted so much that it was pathetic. A few of the characters had once again lost their colorful personalities. The visual effects practically screamed low-budget. The seraph blades that served as the deadly weapons wielded by Shadowhunters were literally giant sword-shaped glow sticks. That, coupled with countless smaller details, were enough for me to actually yell, "What is this?!" at my TV screen.
I'd love to tell you every single reason why I think this show sucks, but since I'm out of space, I'll conclude here. If you haven't read the book series, don't watch the show (or the movie for that matter) because your view of the characters and story will be forever tainted.
All I can say is that hopefully someday, better producers will invest the proper time and money into a new film that better represents the books, so I don't have to cry myself to sleep at night.