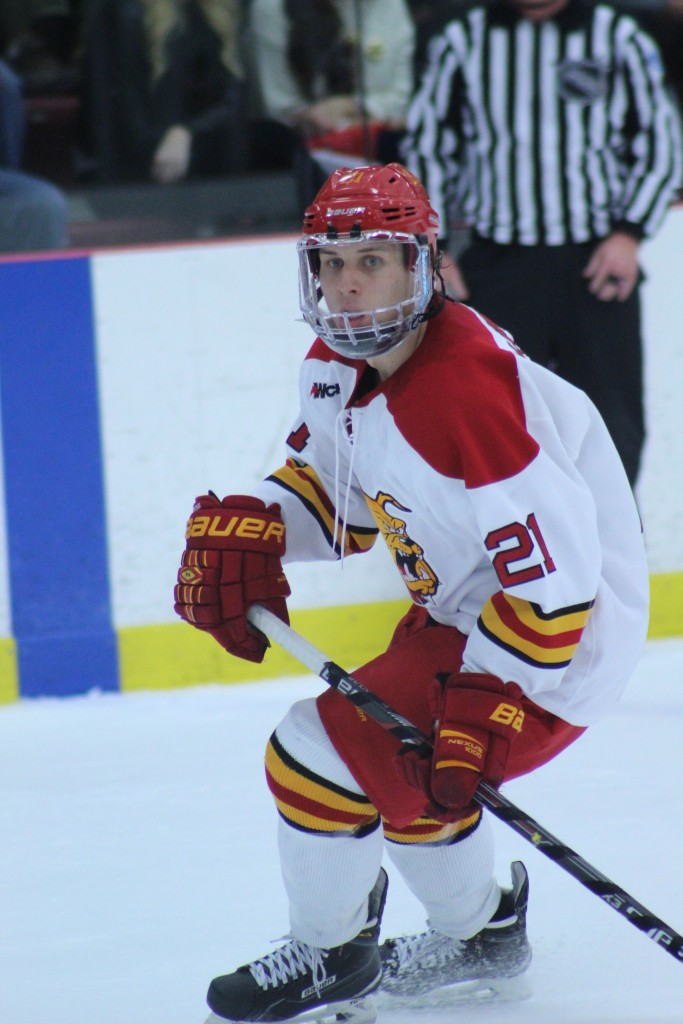 After a tie and a win last weekend, Bulldog hockey is on the road this weekend to take on Bemidji State.
The Dawgs went 2-1-1 when going up against the Beavers of Bemidji State last season.
With the Bulldogs' win last Saturday over Alabama-Huntsville, the team has finally hopped over the .500 mark, bringing their overall record to 10-9-5 with a .521 winning percentage. Ferris State currently sits at fourth in the league standings while Bemidji State sits at sixth.
After a bite from the injury bug last season, the Bulldogs had a tough January. Associate Head Coach Drew Famulak spoke on why that should not be an issue this season along with the consistency of the Bulldog's play this year.
"Right now, other than one of our players, we are completely healthy," said Famulak. "We are able to put our lines together and our defensive pairings together knowing that everybody is available to play."
Famulak also spoke on the scoring that the Dawgs have been receiving from some of the younger guys on the roster.
"We have had scoring, not only by committee, but also with some extra depth, and I have always felt like the freshmen have had the ability to contribute offensively," Famulak said. "Obviously Corey Mackin came right out of the gates and was consistently on the score sheet, but recently it has been some of the other freshmen that are starting to find their groove and give us some offense as well."
Famulak is right about freshman forward Mackin, as he leads his team in goals scored with eight.  Another young guy that has been making an impact is freshman goalie Darren Smith who has played and started most games in goal for the Dawgs this season.  Though Smith has played most games, junior goalie Charles Williams has also played well for the Dawgs.  Famulak talked about what to expect in goal going forward.
"You kind of want to go with the hot hand in goal, so what we will do is keep playing it by ear, but Charles has had some good minutes for us, not only at home but on the road as well," said Famulak. "Darren Smith has also had some good minutes on the road and at home.  I think the hardest thing in that position is consistency, and they're both relatively young in terms of the amount of games they've played in their career.  We just want to make sure that we keep them fresh and that there is some consistency moving forward."
The Bulldogs' game against Bemidji State will begin when the puck drops at 8:37 p.m. on Friday, Jan. 22, followed by another game Saturday, Jan. 23 at the same time.