January is National Mentoring Month and Jan. 22 is National Mentor Awareness Day to honor those who have taken an interest in the well being and success of others.
Mentors can come from all stages and walks of life. Parents, siblings, educators, advisors, professionals, classmates and friends can all be mentors to someone who's willing to listen and be taught.
"I'm thankful I had my mentors there to show me the way and to push me that extra step or extra mile to achieve my goal of coming to college," said Ferris criminal justice senior Aliah Scroggins. "And to push me to be the first high school and college graduate in my family."
Scroggins talked about the woman in her life who helped make much of her success possible and who continues to serve as an inspiration to her.
"Seventh through twelfth grade I had the same mentor," said Scroggins. "Her name is Beverly Payne and she was the principal. She saw the potential that I didn't see in myself. It was because of her that I graduated high school.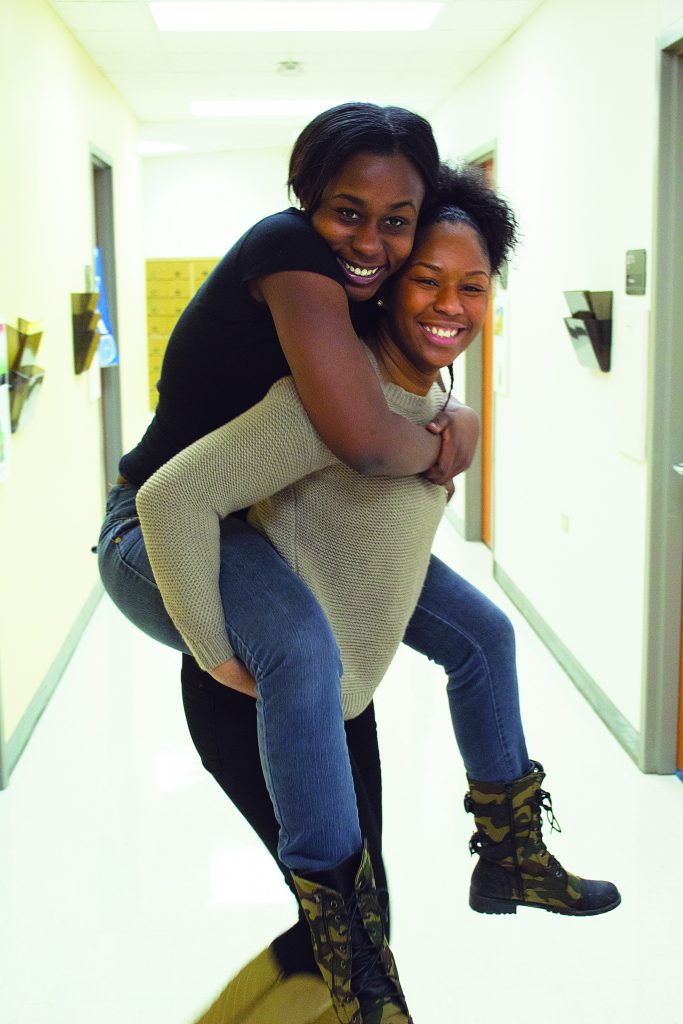 Ferris manufacturing technology freshman Kinyonia Leveston, a friend of Scroggins, said their friendship is one of the best things that's happened to her. Leveston said she looks to Scroggins as her mentor.
"Aliah has shown me so much, and she makes me want to do better for myself," said Leveston. "That's why I stay focused. I made the dean's list my first semester. Plus I work and I volunteer with a few different programs."
Ferris pre-pharmacy junior Kaylie Cole said she looked to her brother growing up as an example. Ferris pre-nursing freshman Janina Clinton said her mom and her sister are the people who have helped guide her and teach her about life.
"My mom's a strong woman for what's she been through," said Clinton. "She had a kidney stone incident where she had to be hospitalized and she almost went into kidney failure. And a month later, she was diagnosed with breast cancer, and she was strong through that. I've really looked up to her."
Instructors on campus can also be mentors and guide students to success. Ferris healthcare systems administration senior Tiyler Rush found one instructor here on campus to help her during her time at Ferris.
"Toni Windquist," said Rush. "She taught medical terminology. She would help in any way possible. I would definitely go to her for advice about keeping my grades up."
Ferris optometry student Brenden Manns said his mentor, Dr. James Miller, is on sabbatical for the year.
"He's helped me a lot in describing and driving home the importance of ethics in medicine," said Manns. "He taught his class from the perspective of striving to always do the right thing."
Giving thanks to the Academic Support Center staff was important to Ferris elementary education sophomore Taylor Davis and  Ferris pre-med freshman Mary Partain.
"I've been able to go up there and talk with Karen GreenBay when I've been having a terrible day," said Davis. "She's always open to talk."
Relationships between the mentor and mentee can span a lifetime and it's about maintaining those bonds.
"You never know when you're going to need someone again," said Scroggins.