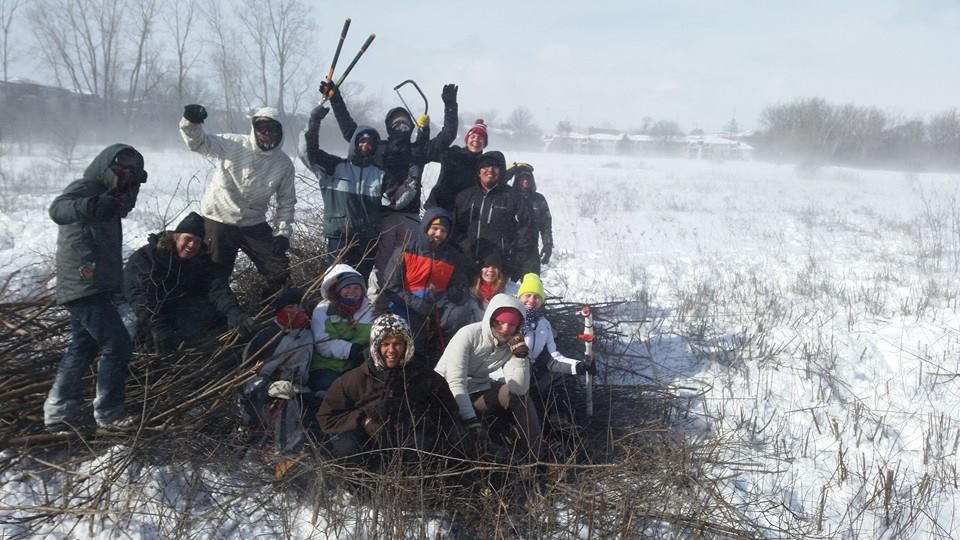 Ferris students looking for a club active in outdoor activities and social gatherings need search no further.
The Outdoor Club is a registered student organization (RSO) that participates in activities such as paintballing, skiing, building teepees and just hanging out.
Ferris criminal justice and psychology junior Kari Randolph and Ferris early childhood education sophomore Megan Vandenberg are members who are active in the organization and love to be involved in planning events and making ideas reality.
"We went up to Manistee to do a sturgeon release," said Vandenberg. "The Ottawa band of Indians tribal group was up there and we got to see some of the tribal things they do and release baby sturgeon back into the river."
Randolph said the Outdoor Club is really relaxed in the way the organization is run.
"We always keep events going on no matter how many people are there," said Randolph. "We went tubing down the river one time even though we only had three people."
Ferris pre-dental hygiene junior Autumn Mirkle, who is the president of Outdoor Club, joined Outdoor Club her freshman year after being dragged to a meeting. She ended up staying after feeling so welcome.
"The club puts forth responsibility and initiative," said Mirkle. "One of the general members organized an event to roast hotdogs in this sick teepee we made. Outdoor Club is a really nice general club that encompass a whole of things people like to do and give them the means to find people who like to do the same thing."
Mirkle said she likes to see people get involved to help each other learn new outdoors skills like fishing or hunting. She said she thinks other groups can sometimes be exclusive or expensive.
"We went snowshoeing once," said Mirkle. "It was awful, but what was really enjoyable about it was trying something new with people in the club because we all sucked. We were all terrible at it."
Outdoor Club meets at Tuesdays at 11 a.m. in BUS 206.