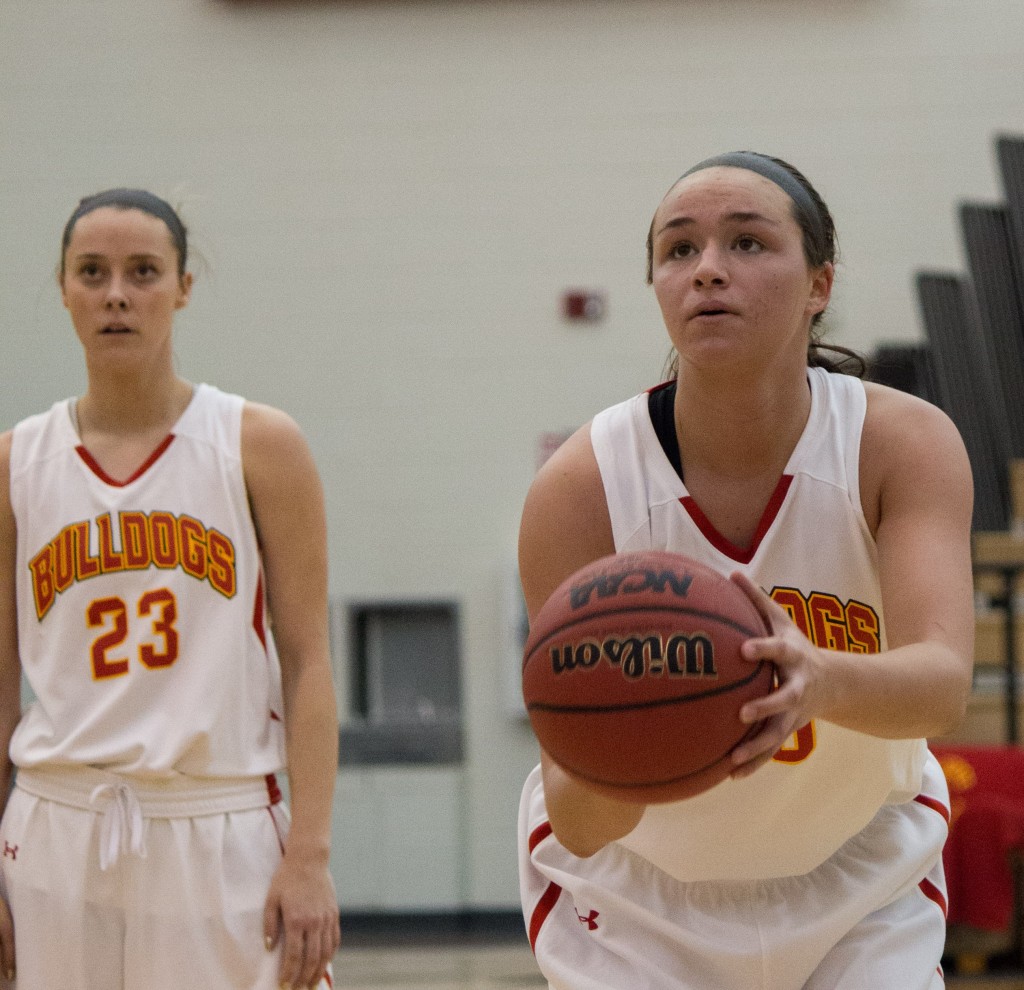 Ferris State women's basketball will be on the road this week as they travel to Northwood on Thursday before making the trip to Lake Superior State on Saturday.
Another rough week was had last week as the Lady Dawgs lost twice at home to Michigan Tech on Thursday, Jan. 14 and then again to Northern Michigan on Saturday, Jan. 16.
The team's overall record currently sits at 3-13 with all three of their wins coming against league opponents.  Some of the issues the Bulldogs are experiencing may come from the fact that at times they have only been able to dress up to eight women due to injuries, but that may also present opportunities.  
Head coach Kendra Faustin, in her first year as Ferris women's basketball head coach, said, "In the long run, our program and players will benefit from being put in roles that traditionally young players would not be in or be surrounded by veterans for support, both on the court and in leadership roles."
Faustin talked about some of the younger players who have stepped up and taken on more responsibilities due to the recent lack of veteran help due to injury.
"Hannah Evo and Rachel McInerney were just named captains for example," Faustin said. "A role they did not have at the beginning of the year as sophomores with little playing time and one that they have impressively grown into and earned."
Young leaders like Evo and McInerney will continue to be imperative to the success of the Bulldog basketball program, not only now, but in the future as well.  But that is not to say that there are not any veterans still making an impact.
Senior guard Katie Mavis is leading the team in assists per game and senior forward Alexis Huntey has been a beast on the boards, averaging 10.1 rebounds per game.
Last season, the Bulldogs fell to Northwood in both of their matchups during the regular season, while the Dawgs defeated the Lakers of Lake Superior State in both of their 2014-2015 matchups.  No matter the outcome of last or this year's events, the Lady Bulldogs are keeping their heads in the right place and focusing on their goals.
"Overall we have stayed very positive throughout a season filled with adversity and a changing roster due to injuries," said Faustin. "We are focused on getting better every day."
Ferris State's game on Thursday, Jan. 21 at Northwood is set to tipoff at 6:00 p.m. and their Saturday, Jan. 23 game up north at Lake Superior State will begin at 1:00 p.m.