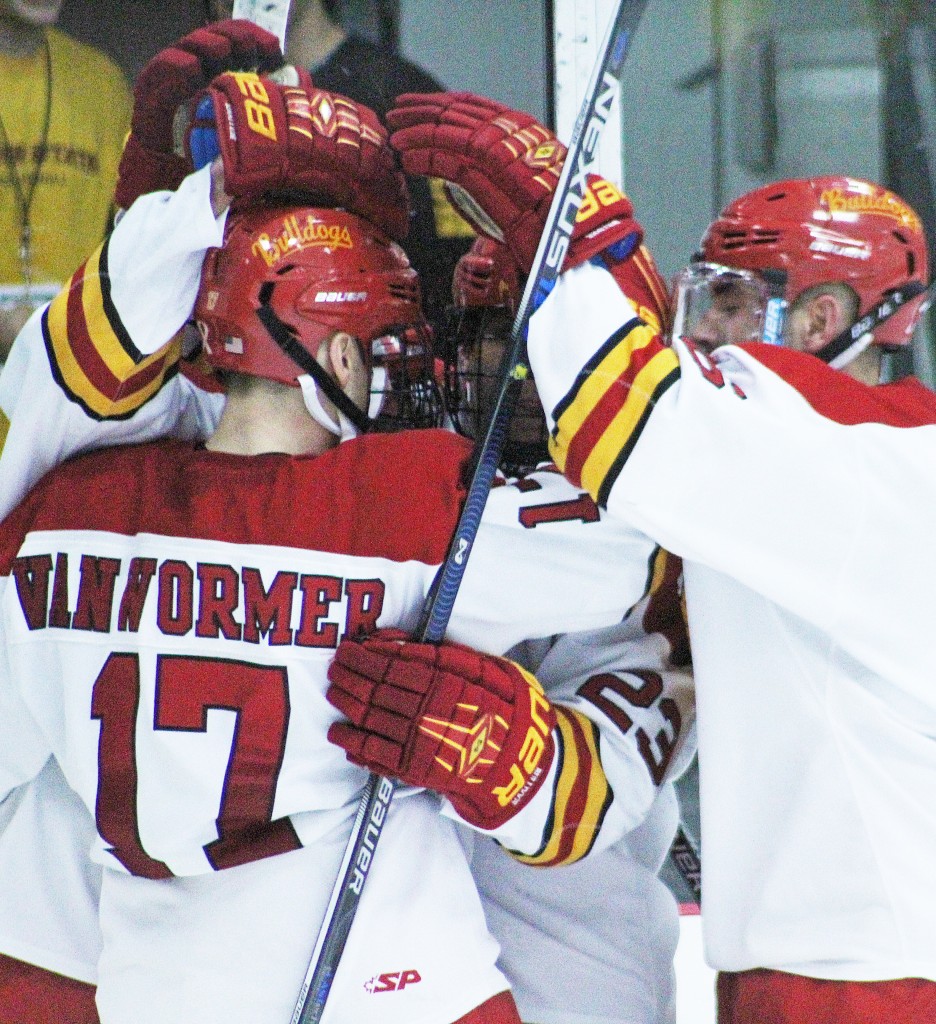 The Ferris State hockey team might be finding their game.
The Bulldogs have amassed six points in their last four WCHA games. Though the Dawgs are yet to fully sweep a weekend, they have grinded their way to a win and a tie in each of their last two series.
In mid-January, the Bulldogs tied Alabama-Huntsville 3-3 in the first game of their series and then earned a 4-1 win the following night.
Last weekend was a similar story. Ferris traveled to Minnesota to take on the Bemidji State Beavers in a matchup of two teams close in the WCHA standings.
The Dawgs got a crucial two points in an overtime thriller on Friday, Jan. 22. Ferris scored first, but soon trailed Bemidji by a goal after the Beavers' John Parker scored two goals to take a 2-1 lead.
The outcome looked grim for the Bulldogs as they trailed late into the third period, but with just 25 seconds left, FSU senior defenseman Simon Denis ripped a shot past the Bemidji goalie for his fifth goal of the season.
It didn't take the Dawgs very long in overtime to seal the deal. Just 47 seconds into the overtime period, FSU sophomore forward Mitch Maloney banged one in to give the Bulldogs a 3-2 victory in a budding rivalry game.
Three goals seems to be the magic number for the Bulldogs this season, as they are 9-2-3 overall when scoring three or more goals and just 3-7-3 when putting the biscuit in the basket less than three times.
The following night, the Bulldogs and the Beavers were back at it. This time, the game wasn't quite as exciting. Once again, Ferris struck first, but not until early in the third period on a goal by sophomore forward Andrew Mayer.
The Beavers answered back with under six minutes left in the game. The rest of the third period and the subsequent overtime would go scoreless for both teams.
The Bulldogs have a week off and won't be back at it until Friday, Feb. 5 and Saturday, Feb. 6 against Alaska. The games will take place in Fairbanks and will begin at 11:07 p.m. EST.
Ferris currently sits at 11-9-6 overall and 9-7-4 in the WCHA which is good enough to be tied with Michigan Tech for third place.