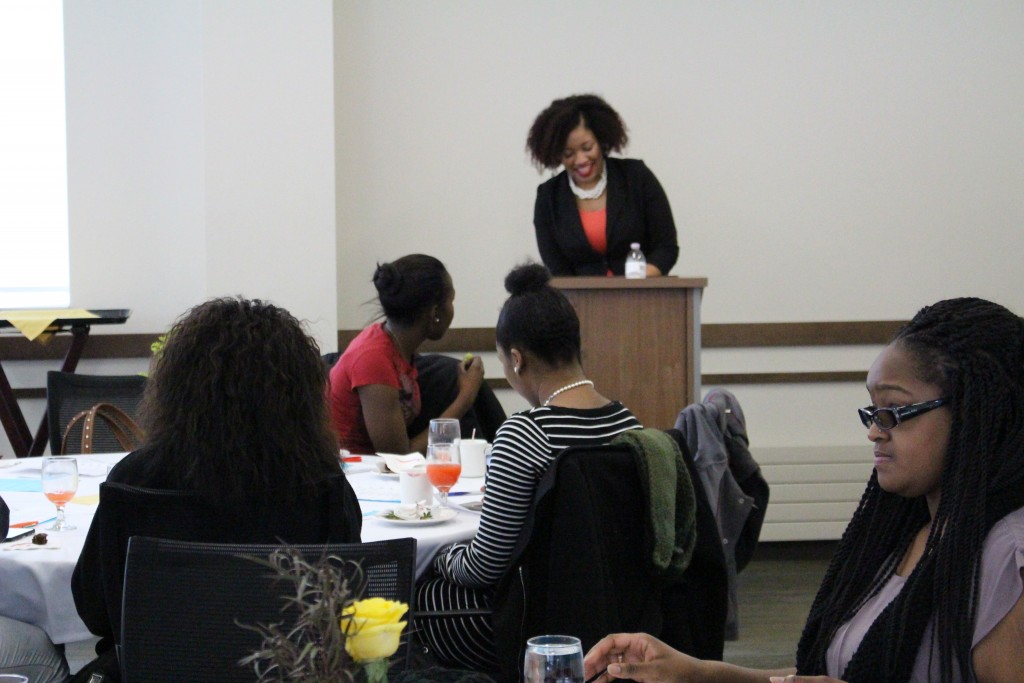 Ferris students tuned in to listen to guest speaker Jasmine Hall at the Socio-Cultural Holistic Learning and Retention (SCHOLAR) Mentor Appreciation Luncheon where food, conversation and an inspiring message were provided.
January is mentor appreciation month and Ferris mentors and mentees from all over campus came together to effectively recognize and express their appreciation for the support given through the peer mentor program.
"Having someone to talk to is great," said Ferris undecided freshman Amy Whiteman. "Especially since I came into Ferris not knowing anyone."
Jasmine Hall, a neuro-science major who has overcome many challenges by utilizing the power of mentors, spoke from personal experience in regards to the hardships and obstacles that college students face every day. She stressed the importance of aiming high, getting out of your comfort zone and always believing in yourself.
The SCHOLAR Mentor Program gives students the opportunity to connect with other students who have been in their exact shoes, making it easy to engage and understand the difficulties they may endure in the college atmosphere.
Mentors ultimately support and encourage scholars to excel in academics and other programs that would enrich their college experience. Toward the end of the luncheon, certificates were given to the mentees on behalf of the program for their participation and dedication. 
Through the peer mentor program, students develop positive, powerful and personal relationships with one another. The program promotes that trust and security at Ferris is the ultimate goal to a successful environment for students to grow and learn effectively.
"You guys are powerful, you understand me?" Hall said. "Don't be good, be great!"