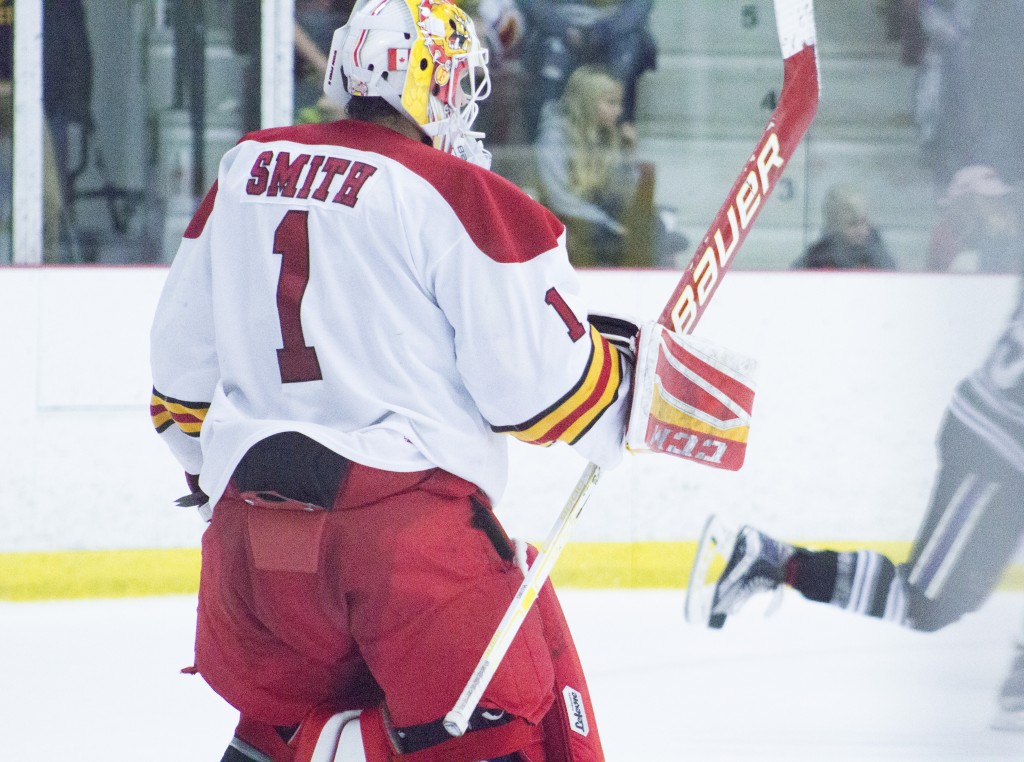 Grabbing 63 saves and boasting a .955 save percentage after last weekends battle with the Bemidji State Beavers was Ferris State freshman Darren Smith, who earns top dawg nods this week.
The 6-foot, 184-pound freshman from Ontario, Canada has started 16 of the Bulldogs' 26 games between the pipes this season and has been garnering national attention in the process. Smith was recently named WCHA Rookie of the Week after his performance against Alabama-Huntsville on Jan. 15-16, and he was awarded the distinction for the second consecutive week for his work against the Beavers.
After logging just 45 minutes through the Bulldogs first five regular season contests, Smith has emerged as the go-to goalie for the Dawgs as of late. He has started 16 of the past 21 games in the crease.
Having tallied 465 saves, a .928 save percentage and a .618 win percentage thus far this season, Smith is on pace to outperform last season's performance by Bulldog alum CJ Motte. Motte finished his senior season with a .922 save percentage and a .482 win percentage, which are both marks that Smith has surpassed thus far.
The Bulldogs will next see action this weekend when they head to Alaska in hopes of improving their 9-7-4 WCHA record. It'll be a late start in Fairbanks, with the faceoff set for 11:07 p.m. on Friday and Saturday, Feb. 5 and 6.