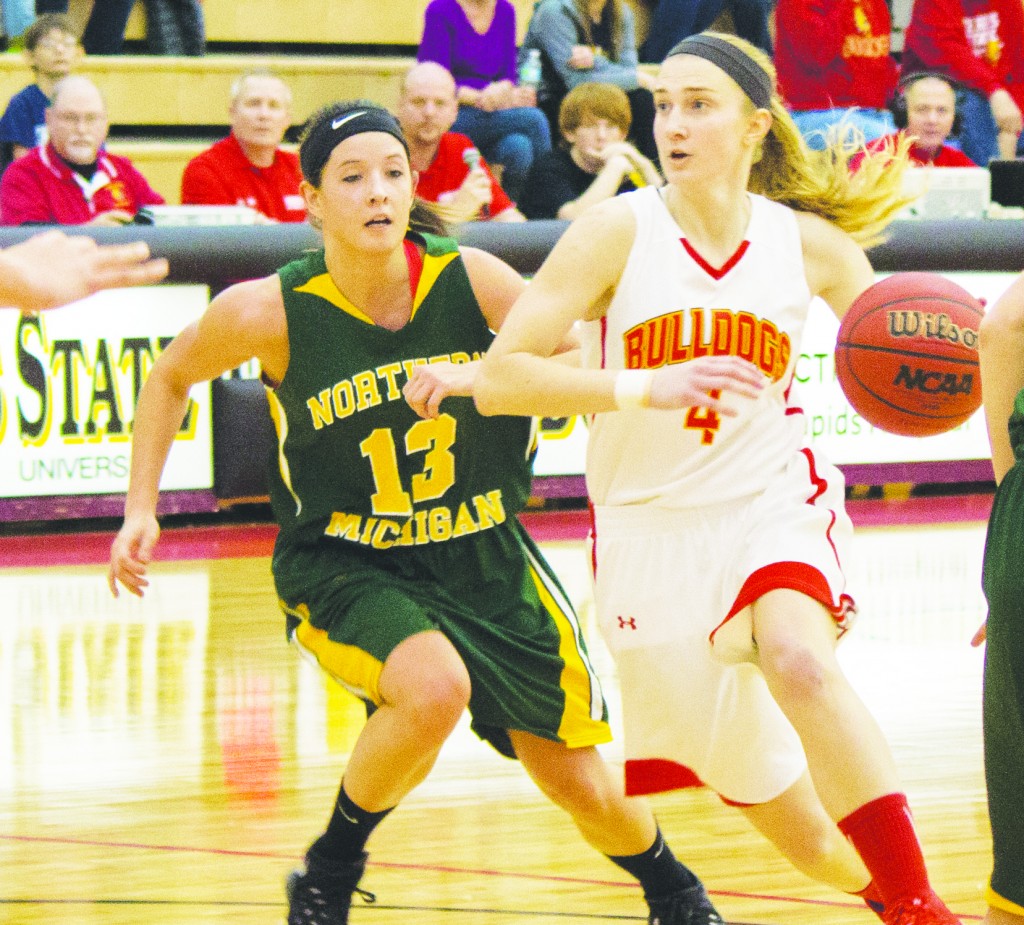 Ferris State women's basketball beat Saginaw Valley State on Saturday, Jan. 30 thanks to a buzzer beating shot in the last seconds.
Junior guard Emily Evans said, "The world stopped as we waited for it to go in. It was all very intense and I'm just proud that my teammates kept their composure and stayed focused as the clock was winding down."
Ferris was up 55-50 when the Cardinals scored the next five points to tie the game up with under 20 seconds to go. The Bulldogs had one possession to win it.
Evans said, "We broke their press and then set up into a play. Alexis Huntey called the play and Rachel McInerney quickly set a screen on the girl guarding me. Then I did a shot fake to make her jump and shot the ball."
The shot went in and exuberation came over the building as the Bulldogs topped the Cardinals 57-55.
There was a "mini dance party" in the locker room after what was their fourth win of the season. However, the celebration was short lived.
Evans said, "We reminisced today before practice, but once practice started we were focused on our next game. It was an amazing win [Saturday], but we have more games to play and we need to be focused on those."
Senior forward Alexis Huntey had a career day posting 20 points, 19 boards and five assists while going four of eight from behind the arc. She led the Bulldogs in those categories.
Sophomore forward Rachel McInerney had 18 points, eight rebounds and three blocks while Evans had four points and three steals.
The Bulldogs will be in action against No. 2 in-conference Michigan Tech on Thursday, Feb. 4 at 5:30 p.m. in Houghton.