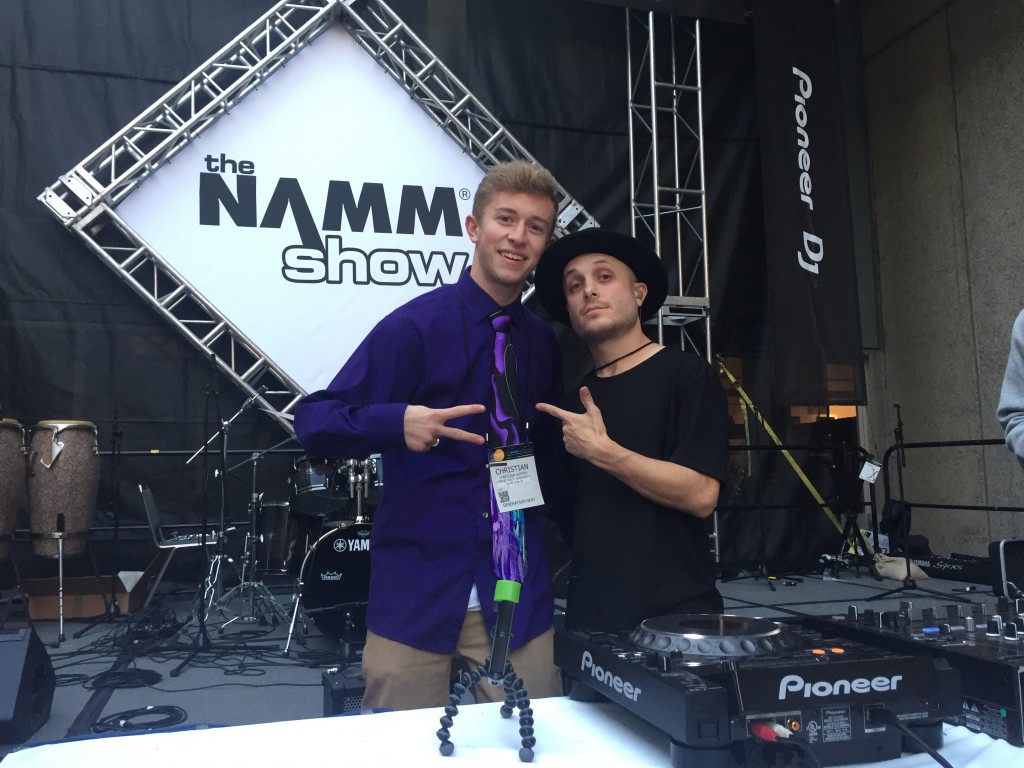 Ferris music industry management (MIM) students recently attended the world's largest trade-only event for the music products industry, the NAMM Show in Anaheim, California. Ferris MIM program adviser Daniel Cronk had one word to sum up the whole experience of the show: "spectacular."
National Association of Music Merchants (NAMM) was first founded in 1901. NAMM is a trade-only business show that caters to domestic and international dealers and distributors. NAMM's membership is comprised of companies that make, buy and sell music instruments and products. Attendance is restricted to owners, suppliers, employees, endorsed artists and guests of NAMM member companies. 35 Ferris students flew to Anaheim for this music metropolis, while 13 of those students were there on scholarships awarded by the NAMM foundation.
"NAMM represents the eco-system of the music industry," NAMM president Joe Lamond said.
Ferris MIM junior Chloe Tooson described the show as "a gathering of 100,000 like-minded people from 43 different countries with the goal of professional development within the music industry."
Cronk made it clear that the NAMM show exceeds his students' knowledge of the industry far above what can be learned in the classroom. He called it the real thing and not a simulation of the music industry.
Christian Hoffer, a Ferris MIM and public relations junior and music producer who goes by the name DJ CHOFF, learned a key fact of the growing industry at NAMM.
"Music is becoming a lot more than just an audio experience, but something that captivates all of the senses," said Hoffer.
Hoffer's favorite part of the show was being able to test out the plethora of gear in the convention center and personally experience more than 40 different DJ controllers hands on.
The show featured exhibits of music companies and gear, but for the students it was much more than that. This show demonstrated professionalism to the students who are developing themselves as well-rounded business people.
Ferris MIM senior Josh Olszewski, who is the president of Ferris' music industry management association (MIMA), praised this opportunity as being where the music industry is.
"NAMM provides a step into the industry," Olszewski said. "From Gibson to Fender to mom and pop shops—everybody is there."
Olszewski also noted that one of the students walked out of the convention center on the last day with an internship secured.
For Ferris MIM senior Olivia Odette, this was her third time experiencing the show.
"This year, I worked mainly as an exhibitor and it was business," said Odette. "I was there to secure my final internship, as well as being there to make connections that can benefit me in the future."
The NAMM Show is a tremendous opportunity for music majors to get a real grasp of the industry they are about to enter.
"Chase your dreams and let nothing stand in the way," Hoffer advises to anyone who desires to succeed at reaching their goals.