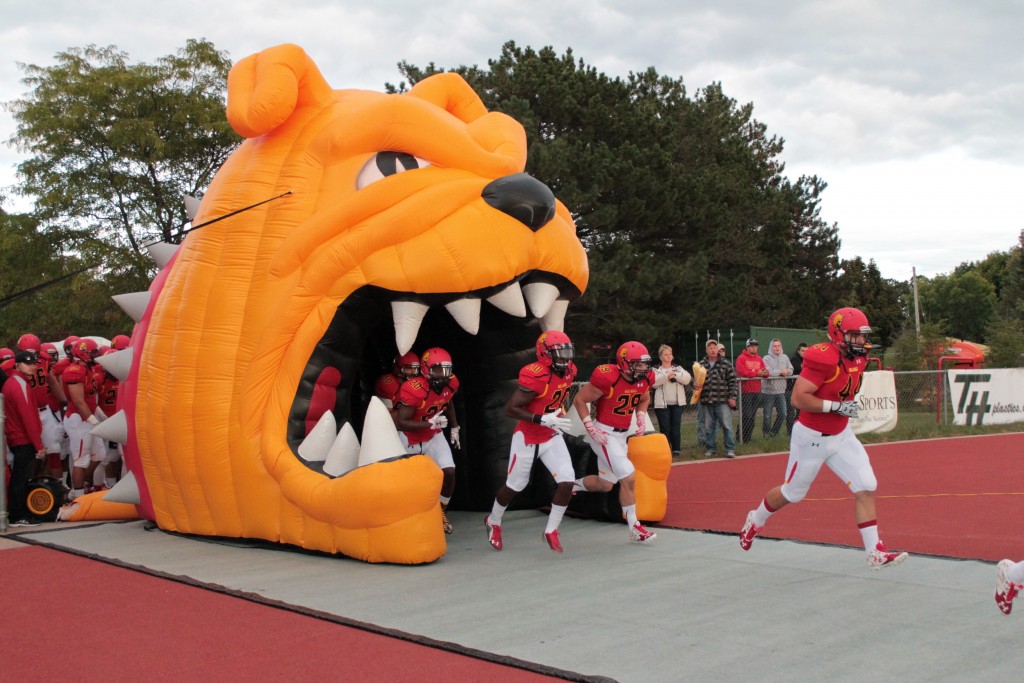 Ferris state football kept its recruiting in-state with 26 players from Michigan signed during National Signing Day on Wednesday, Feb. 3.
Head coach Tony Annese and his recruiting staff left no corner of Michigan's lower peninsula unrecruited, inking players in every high school division.
Annese said, "We've recruited nationally in the past and signed kids from out of state, but this year we identified and found the guys we really wanted right here at home in the state of Michigan."
This is a balanced recruiting class with 11 offensive players, 13 defensive players and two kickers. Seven of the 26 players earned All-State recognition.
Five receivers, five lineman, and a running back were added on offense. The offensive linemen are the most decorated corps of players with three of them garnering All-State laurels.
Wide receiver Lindrell Mitchell, who caught 81 balls for 953 yards and 15 touchdowns as a senior, was the player Annese and his staff had the hardest time recruiting.
Annese said, "Of the guys we got, he was probably the hardest to get. We love all the guys we got but he had a lot of attention. We really won out on Lindrell."
The most heavily represented corps was the defensive secondary. Six defensive backs joined the squad along with two linebackers and five defensive linemen.
With new Bulldogs ready to get groomed into the Ferris football culture, the two-time defending GLIAC champions look like they have another solid roster with over 50 letter winners returning.
Listed below is the full class of Ferris State commits:
---
WR: Aaron Vinson – River Rouge
WR: Ashawnti Howard – River rouge
WR: Lindrell Mitchell – East English village
WR: Brett Pero – Swartz Creek
Slot: Nate Boleware – East English Village
RB: James Wyrick – Ottawa Hills
OL: Dylan Pasquali – Trenton
OL: Juanye Johnson – Muskegon
OL: Karson Murley – Lowell
OL: Jake Boonstra – Kenowa Hills
OL: Caleb Wisniski – Onekama
DB: Miles Jones – Grand Rapids Christian
DB: Keyante Carpenter – Muskegon
DB: Cyntell Williams – Battle Creek Central
DB: Jesse Johnson – Pershing
DB: BJ Powell – East Lansing
DB: Alex Bock – Detroit Catholic Central
LB: Trevor Tank – South Lyon
LB: Liam Daly – Jackson Lumen Christi
DE: Lawrence Gordon – Saginaw Arthur
DL: David Curl – Watervaliet
DL: Gregory Leatherwood Jr. – University of Detroit Jesuit
DL: Tyler Shreve – Walled Lake Western
DL: Austin Simpson – Livonia Churchill
K: Jackson Dieterle – Jenison
K: Tyler Burch – Hill-McCloy