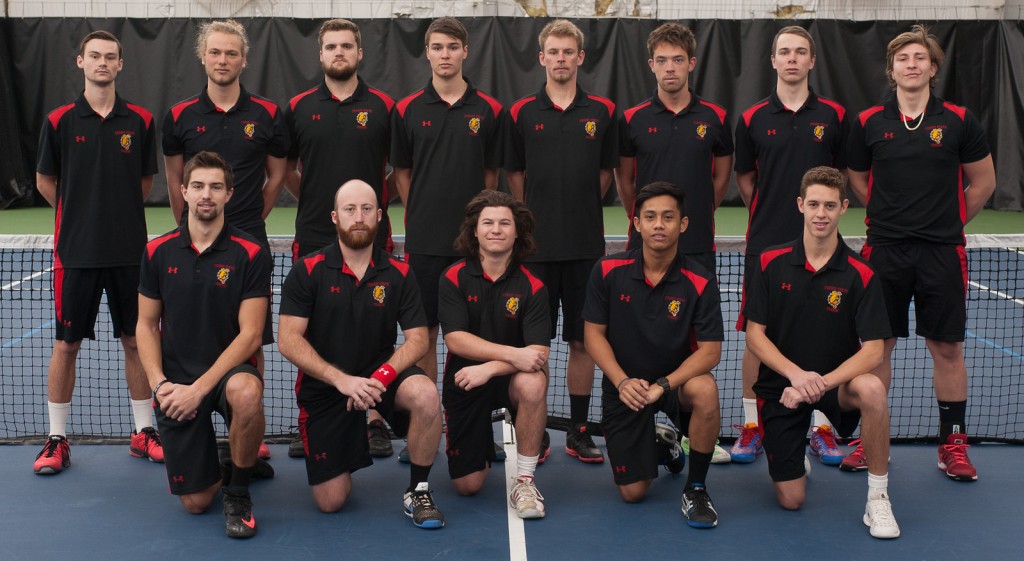 Ferris State men's tennis is known for bringing overseas players to the United States.
Coach Chad Berryhill has recruited talented players and shared how he has worked with recruiters and brought players over to the states the past 10 years.
"A lot of times with the overseas players, they work with recruiting agencies and through my experience after doing this for over 10 years, you really get to meet a lot of different recruiters and work with them on different players even if there are players that don't come to your school," Berryhill said.
Even though Nuradim didn't make an official visit to Ferris before he came here, Berryhill knew he was getting a talented recruit. Nuradim Adim Ramdani is from Makassar, Indonesia.
Coach Chad Berryhill explained how one of the greatest players to play at Ferris helped bring Nuradim to the Bulldog family.
"Nuradim is a special case because his guardian is Aga Soemarno and Aga Soemarno is a former All-American for Ferris State and a former doubles national champion for Ferris. Aga is probably one of the best players to ever play for Ferris," Berryhill said.
Nuradim has been playing tennis for years and to be coached by a former college All-American is special. Nuradim also talked about his time here at Ferris and how he came to the decision to become a Bulldog.
"Aga was an All-American player back when he played for Ferris. So one thing led to another and he contacted Derek Ameel, director of the Pro Tennis Management program. After Aga and Derek began talking about me and the possibility of me coming to Ferris, Derek was really excited. Derek then told coach Chad Berryhill to email Aga and then they started talking about me coming to Ferris," Ramdani said.
Professional Tennis Management (PTM) is also excited as Nuradim has chosen to major in PTM after hearing about all the opportunities the program offered.
The Bulldogs are especially excited to have the addition of Nuradim. He is expected to play in the lineup as the Bulldogs have quite a talented group this year, especially with the addition of this talented recruit.
Although Nuradim won't be in the battle for number one in the lineup yet. The battle for number one looks to be in the favor of the more experienced Vasil Surduk with Till Von Winning playing number two.
The rest of the lineup is still yet to be determined but we will have a better idea when the Bulldogs play this Friday, Feb. 5. at 11 a.m. in the Ferris State Racquet and Fitness Center.