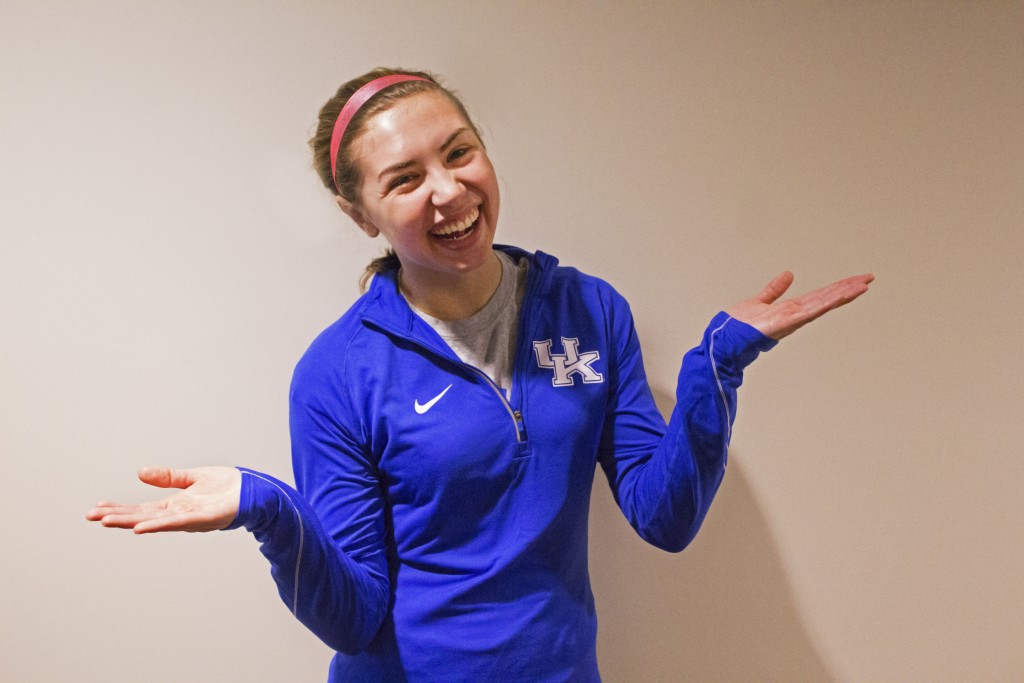 Hiccup!
Ferris pre-optometry freshman Jordan Lee has been making this sound multiple times an hour for more than three and a half years.
Her never-ending hiccups were induced by a bad coughing fit after running a race during high school track.
"A couple days later I started hiccupping all the time and it just never stopped," Lee said. "It was really weird when I first started doing it but I figured it would go away. But months passed by and it just never went away."
Lee went to a doctor after the onset of her hiccups, but the doctor said there was nothing he could do about it. The technical term for her hiccups is a "diaphragmatic flutter," which creates a high pitched "yelping" noise she can't control or feel coming.
"It happens during the national anthem or moments of silence… That's always awkward," she said. "When I start new classes, I always have to go up to my teachers and say, 'I'm not trying to be rude, I actually have a thing and I can't fix it.'"
Lee says when she meets new people, they often try to mimic the sound or they think she's faking her hiccups.
"If I had to give a PSA, I'd say that if you ever encounter someone who has hiccups like this, the worst things you can do are mimic the noise or suggest, 'Oh, have you tried eating peanut butter? Have you tried someone scaring you?'" Lee said. "It's been three and a half years, homie—these things have all been tried. One guy suggested waterboarding but I'm not down to try that one."
Though they are annoying, the hiccups don't significantly impact Lee's everyday life. She's still a runner for Ferris State's cross country squad and is able to have a normal college experience—she just startles people once in a while with her signature yelp.
"I'd definitely prefer to not have them," Lee said. "They're loud and kind of disruptive and kind of awkward. Most people habituate and get used to them but some people never do."
On top of her abnormal hiccups, Lee is still plagued by getting the normal hiccups once in a while, too. Her hope for the future is that her diaphragmatic flutter flutters out of her life for good.