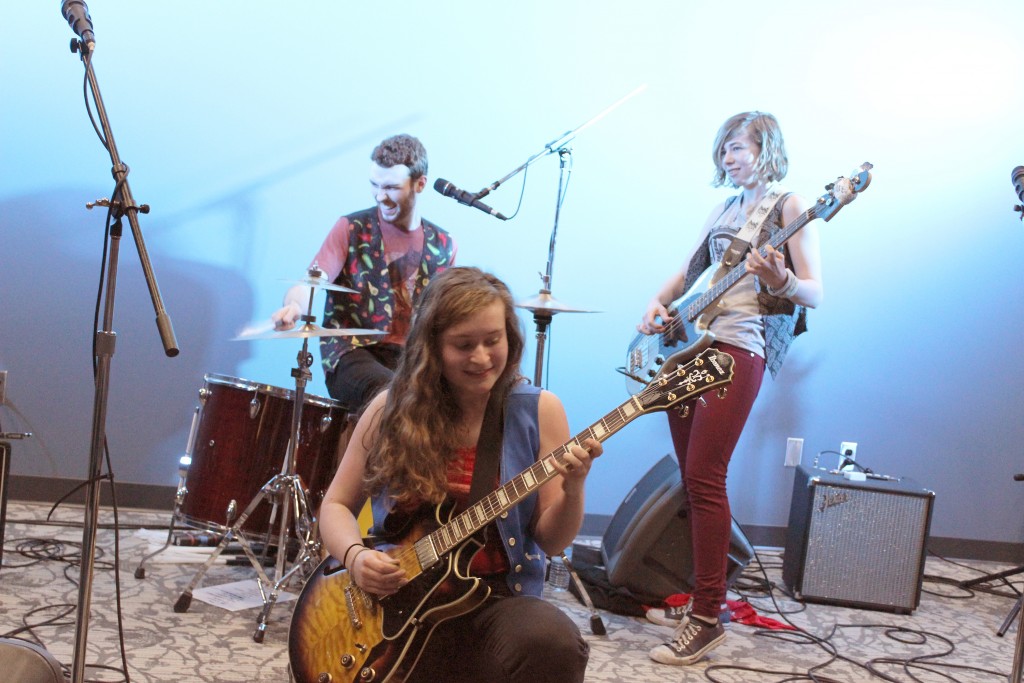 Kicking off the Music Industry Management Association's Independent Showcase concert series, the Traverse City folk rock act, consisting of Savannah Buist, Katie Larson and Michael Dause, performed to a crowd of more than 200. The band played an hour of energetic and catchy music; Buist and Larson switched between guitar, bass, cello and violin while Dause pounded a small drum set.
Larson and Buist were both accepted to Berklee after graduating high school, but put off college to record and tour. The band played 230 shows in 2015, with appearances at South by Southwest and Electric Forest. They won an ArtPrize award for their song, "The Silence" and later this year, they are set to release a new studio album featuring collaborations with Marshall Crenshaw and Grammy-winner Stewart Lerman.
Ferris music industry management junior Zach Kidder had seen The Accidentals previously in Grand Rapids and said each performance has been exciting.
"Folk music really has the ability to bring people together," Kidder said. "The Accidentals really demonstrate that quality. They're incredibly talented."
The band said they've enjoyed becoming a part of West Michigan's music scene.
"Savannah and I started playing when we were 15 and 16," Larson said. "We were very introverted and still are, but a lot of the people around Michigan are totally open to having us jam with them. It's really crazy to feel so accepted."
"We're really lucky to have such a supportive Michigan family," Buist added.
The Accidentals delivered original material covering several genres as well as a cover of the Beatles tune "Taxman." The crowd roared when the band broke into Rush's "Tom Sawyer," showcasing Dause on vocals and the song's signature drum solo.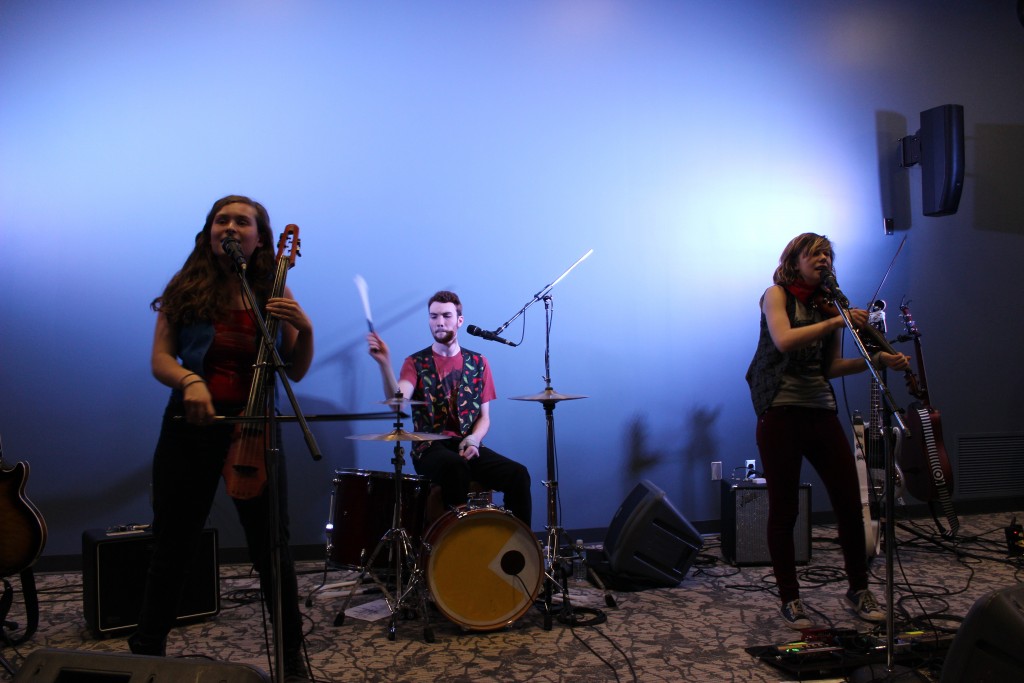 After their performance, The Accidentals hosted a question and answer session, discussing their work ethic and life on the road as a trio still under the age of 21.
Music industry management senior and Independent Showcase coordinator Olivia Odette said she enjoyed hearing the band's perspective on music as she prepares to enter the industry.
"It was really fun. All their answers were relatable and they were very easy to talk to," said Odette. "They're our age and they know what they're doing in terms of how to market themselves."
In March, The Accidentals will head to Austin for another series of shows at South by Southwest.
For more information on The Accidentals, visit http://www.moreaccidentals.com/.