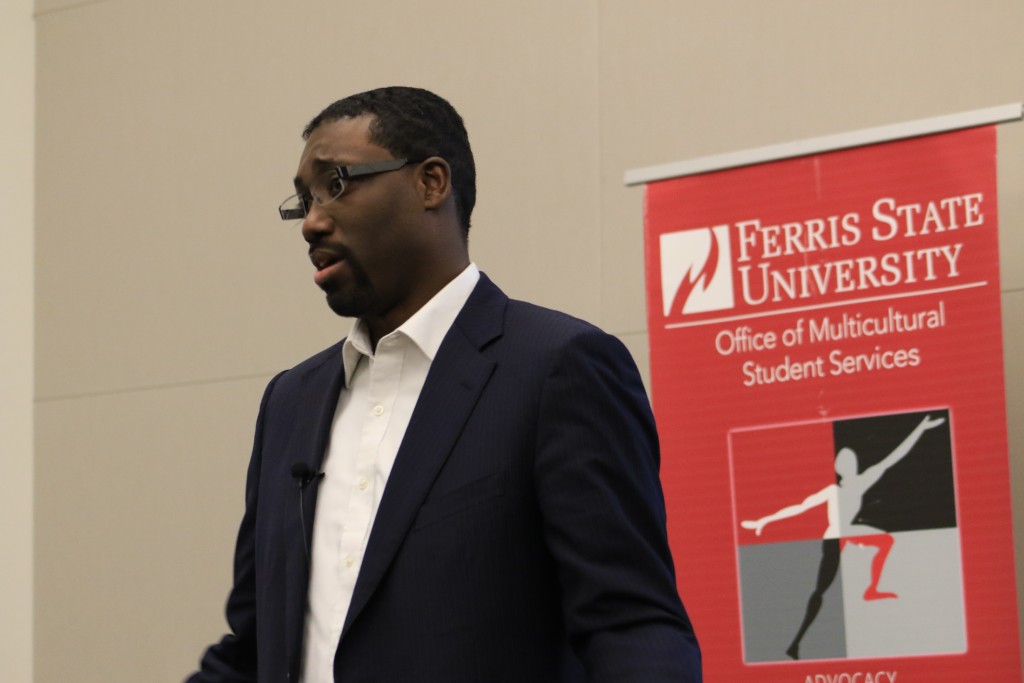 "Success doesn't knock at every door. It stands there beside you patiently, waiting to be recognized," said motivational speaker and author Kris Mathis, as he informed Ferris students about the eight major keys to success.
Mathis, an accomplished motivational speaker and noted writer, visited Ferris on Feb. 3 and spoke from personal experience in regards to growing up in a life of poverty, negativity and violence. He explained that despite this, he would not change the experiences and hardships that he has faced.
Through thick and thin, sunshine and rain, Mathis eventually reached his path to success. He stressed the importance of perseverance and keeping faith.
"What kept me going was what I had to go back to. Where I was going was better than where I came from," said Mathis.
Hosted by the Black Leaders Aspiring for Critical Knowledge (BLACK) and the Office of Multicultural Student Services (OMSS), the speaking of the eight major keys to success forced many students, faculty and even parents to pull out pen and paper as they took notes on the inspirational message.
He begins with the very first key to success identified as the "reality check" and ends with the last key being "significance." Mathis reiterates a number of times that success is meaningless without significance.
At the end of the presentation, every single person seated in the audience left with a free, signed copy of Mathis' book, "From Success to Significance: The 8 Major Keys to Achieving any Goal or Dream."
Mathis shared that 100 percent of the proceeds for any additional copies sold that night would be donated to the efforts directed at the water crisis in Flint. He expressed that he will be personally delivering over 300 bottles of water to the Flint community in the near future.
"If it weren't for life and circumstance, I wouldn't be where I am today," said Mathis. He is said to further his leadership path as he continues to motivate and inspire youth in the community and around the country.