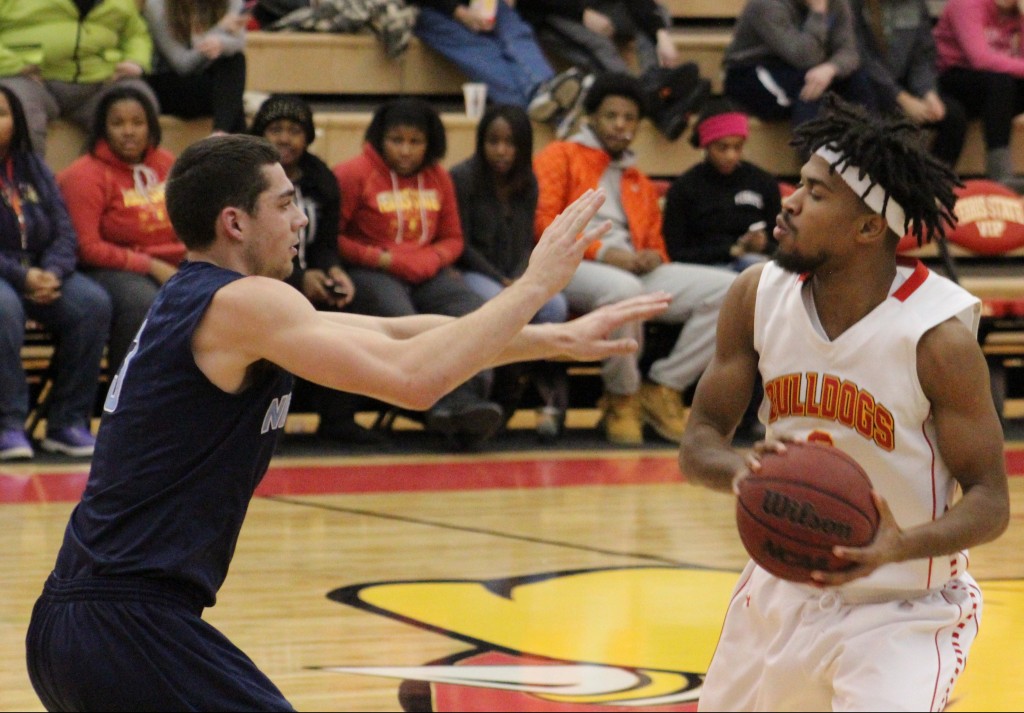 Ferris men's basketball suffered a 91-84 loss to Northwood on Thursday.
Ferris showed inconsistent intensity throughout the game. The Dawgs showed grit in the middle of both halves, but Northwood started and finished much stronger.
Northwood senior guard Maurice Jones gave Ferris problems all night. Despite his 5-foot-7 frame, he got to the lane consistently finishing over much larger defenders. He finished with 17 points.
The Bulldogs started slow shooting 1-5 early as the Timberwolves hit almost everything they shot. Northwood looked unstoppable for most of the night.
The game was tied midway through the first half when Ferris seniors James Chappell and Jared Stolicker brought a pulse to the Bulldogs getting turnovers and converting on the offensive end.
At that point, things looked great for Ferris, but the Timberwolves would pull away slowly to have a five point lead at the half.
Northwood started the second half on fire, hitting their first four. They never looked back as they led the rest of the way.
Stolicker led the Bulldogs with 20 points, 14 rebounds and three blocks. Chappell had nine points shooting 3-5 from 3-point range.
The Bulldogs fell to 19-5 and fourth in-conference. Their next match will be against Lake Superior State at 3 p.m. on Saturday at home.
More photos from the game can be found here.