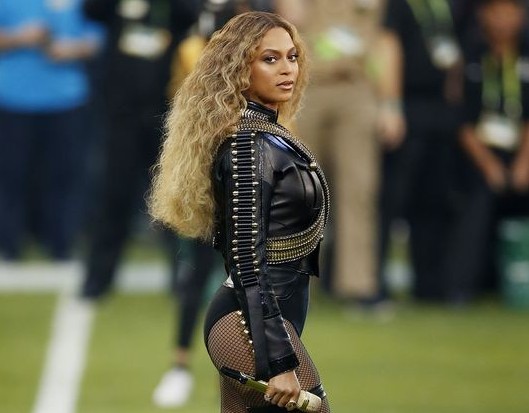 "OK ladies, now let's get in formation."
I'm not sure if this line was sung by Beyoncé during the halftime show of Super Bowl 50 or Peyton Manning as he broke the huddle, but apparently if you are a powerful black female pop star, it is an absolute attack on the police force.
Beyoncé Knowles-Carter is one of the most recognizable and successful pop artists of our generation and one of the best selling music artists of all time. Beyoncé has sold more than 118 million records as a solo artist, more than 60 million with Destiny's Child and is the most nominated woman in the Grammy Award's history—20 nominations of which she can claim as her own. She is a modern feminist, has publicly endorsed same-sex marriage, has financially supported Barack Obama's presidential campaign and she actively fights for the Black Lives Matter movement. And Forbes listed Mrs. Carter as the most powerful woman in music in 2015.
On Sunday, Feb. 7, most of America, including myself, sat down to watch what would become history. I do not mean Peyton Manning winning the Super Bowl. I am referring to the 13 minutes of entertainment displayed on the field during halftime. After viewers were unpleasantly forced to watch Coldplay jump around on stage and Bruno Mars play that one Bruno Mars song, the cameras flashed to the side of the stage. Beyoncé, backed by a huge group of background dancers dressed in tight Black Panthers uniforms, unleashed a snippet of "Formation."
Beyoncé's performance was a statement of what matters to her. Her song highlighted the Black Lives Matter movement as well as southern black culture. This event took place during Black History Month and her dancers were dressed in uniforms related to Black History. That day was a day for America, and Beyoncé brought about the issues in America on the largest scale she could.
Anti-Beyoncé protests will take place outside the NFL Headquarters by angry racists who think Beyoncé abused her position to sing at the Super Bowl. Fans who watched the performance and were saddened by it have also taken social media by storm. Beyoncé was portraying the continued racism and inequality in this country and the Super Bowl is no exception.
I may be wrong, but I believe that it's no coincidence that the Panthers, who are headed by a young charismatic black quarterback (Cam Newton), wore black uniforms and the team with the old and retiring white quarterback (Peyton Manning) wore white uniforms. The former came up on top after Newton had his worst outing of the year, a performance that shocked viewers.
Beyoncé's performance represented freedom. She was raising awareness to the black lives lost at the hands of the police force. Her performance was awareness, not an attack. This was an iconic moment in history, similar to Jimi Hendrix playing "The Star-Spangled Banner" at Woodstock in 1969, which symbolized America's activism against the Vietnam War.
At the end of the entire show, Bruno Mars, Chris Martin and Beyoncé came together to sing, "We are going to get it together somehow." This finale requested us to believe in all colors and types of love because we are all one, and nobody shall be discriminated against for their way of showing love.