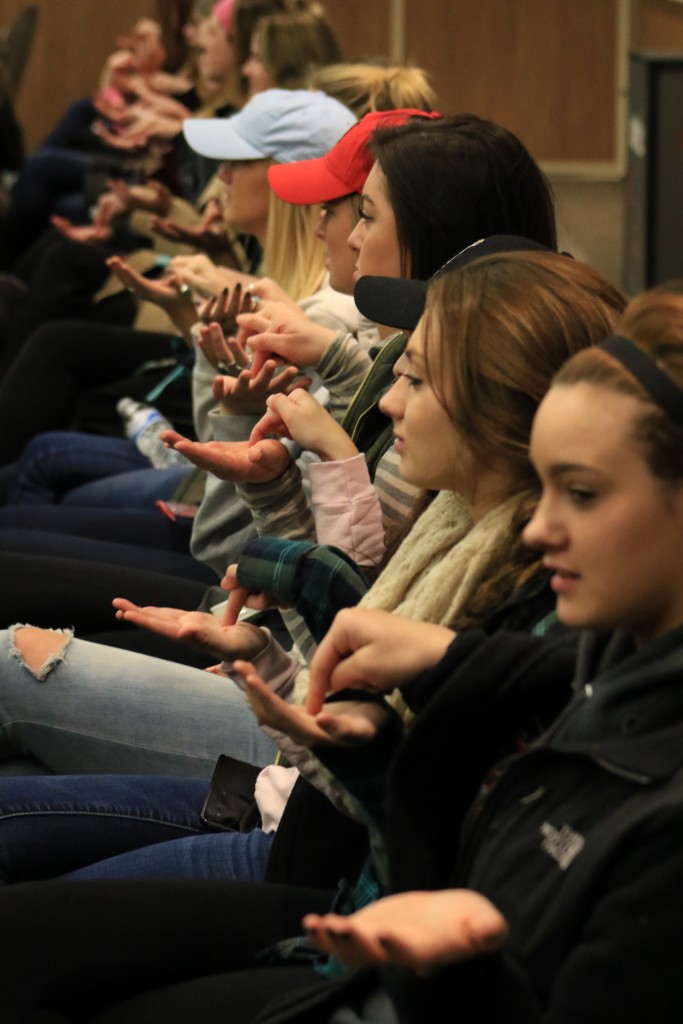 Peter Bielagus promised to put more money into the pockets of a room full of Ferris students.
By saving a few pennies per day and recognizing the difference between wants and needs, Bielagus vowed to make every person in the room richer than they were when they walked in.
"Start before you need to start," said Bielagus. "Why wait?"
He stressed the importance of starting now. According to Bielagus the longer the wait, the harder it is to get started. He advised students to form the habit of realistic spending and more importantly, realistic saving at his presentation on Wednesday, Feb. 10 in the UC room 202.
"One major thing that I've learned from doing this for all these years is that it doesn't matter how much you earn. It matters how much you save," he said.
Peter Bielagus, otherwise known as America's financial educator confessed that he, too once sucked at money management. He claimed that he wasn't the smartest guy when it came to budgeting. In reality, he was once a broke college student just like many others across the country.
Bielagus explained that at age 19, his financial state was far worse than the average college student. With $5,000 in credit card debt and $15,000 in student loans, he had to make a decision fast.
Did he want to graduate with a degree enabling him to travel and do the things he's always wanted, or did he want to spend the rest of his life paying back the debt he had carelessly accumulated while in college?
Though it took a lot of hard work and perseverance, he was determined to get out of his catastrophic financial situation. It took time but eventually he was able to pull himself out of debt, ultimately building a better life for himself.
Hoping to influence the unnecessary spending trap that so many people fall victim to, Peter Bielagus continues to dedicate himself to educating adults and young people all over.