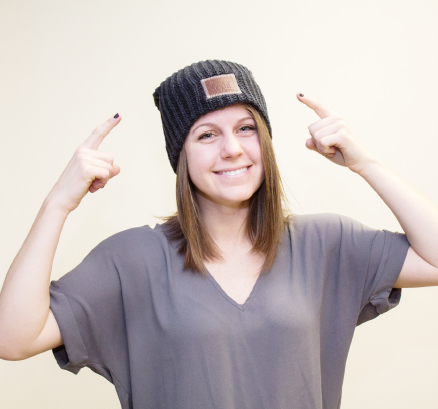 A group of students on campus are joining the fight against childhood cancer and teaming up to become part of the Love Your Melon mission.
The Love Your Melon campaign started in October 2012. It was the product of an entrepreneurship class at the University of St. Thomas in St. Paul, Minn. and was formed by two students. The campaign has extended its reach nationally to gain college student ambassadors. More than 570 schools have taken on this mission, including Ferris. Love Your Melon started with the goal to give every American child battling cancer a hat to wear. The hats are donated by college ambassadors who dress up as superheroes and go visit the kids in person.
Caitlyn Peca, a Ferris criminal justice senior, is the captain of Ferris' Love Your Melon team.
"We started the crew in October [2015]," said Peca. "In about a week, we got over 22 members and it's been expanding like crazy. It's so awesome that it's expanded this much in not even a year."
The team works together to promote the Love Your Melon mission and encourages others to support it. Although the Ferris crew themselves cannot sell the apparel, they still set up informational tables, get the word out on social media and spread the word from person to person.
Anyone can go to the Love Your Melon website to purchase a beanie, ball cap, coffee mug or t-shirt. Half of all net proceeds from apparel purchases online go to a family support program called The Pinky Swear Foundation and an organization devoted to researching cancer called CureSearch.
Peca also said the team should be an official registered student organization next year.
"We already have the line-up for e-board next year," said Peca.
The current crew members represent a diverse group of majors. Many of the members have been affected by cancer through some way in their lives, including Peca, whose grandmother recently finished her chemotherapy for breast cancer.
Peca said that she was deeply affected by her grandmother's battle with cancer.
"I cut my hair and donated it and I joined this organization for cancer," said Peca. "I want to do as much as I can to help."
The crew is currently working on visiting a little girl who is a cancer patient in Grand Rapids. They hope to throw her a "Frozen" themed party on top of presenting her and her family with their own Love Your Melon hats.
Peca said the best part about being on the crew is being able to help the families and make the kids happier.
"It just brings a very happy atmosphere for them when they're not in a very happy atmosphere at all," she said.
For more information, go to loveyourmelon.com or the Facebook page at facebook.com/lymFerrisStateUniversity.