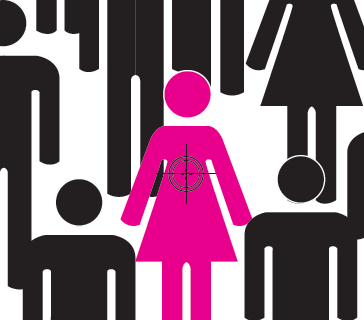 Shots rang out in Kalamazoo Saturday evening as an Uber driver dropped fares off and picked people out on the street to kill.
Jason Dalton, 45, killed six people and injured three more as he drove around looking for more Uber fares, as reported by CNN.
The first shooting occurred at 5:42 p.m., after a woman who was crossing an apartment complex parking lot was shot multiple times. She's critically injured but expected to survive.
The shooting rampage continued throughout the evening and into Saturday night, when police took Dalton into custody at 12:40 a.m. By then he had killed Tyler Smith, 18, and his father Richard Smith, 53; Mary Lou Nye, 62; Mary Jo Nye, 60; Dorothy Brown, 74; and Barbara Hawthorne, 68.
Ferris professional golf management sophomore Chaz Shugars was shocked and saddened to hear his friend, Smith, and Smith's father had been killed.
"At first, of course, I was saddened, but once I found out my friend and his father were killed, it went to a whole new level," said Shugars. "We were teammates on a club soccer team for about five years before I went off to college. His dad was always involved with the team and helped out any way he could."
Smith and his father had been looking at a truck while Smith's girlfriend was waiting in the car. She had to retrieve Smith's mobile phone from his pocket to call the police after Dalton had driven off.
"Never once did I see him display any poor sportsmanship, and never once did I see him without a smile," said Shugars about Smith.
Last week, Ferris introduced students to an active shooter scenario through a training class led by the Ferris Department of Public Safety. However, it was reported by Fox 17 that Western Michigan University in Kalamazoo chose not to alert their students to the ongoing active shooter situation.
Shugars said it was ridiculous that WMU chose not to inform students of the ongoing shooting spree and police manhunt.
"The whole idea of those services is to keep people safe," said Shugars.
Ferris students gave their opinions on the situation and WMU's response, or lack thereof, in the wake of the active shooter training and the weekend's events.
Skylar Makowski, Ferris construction management junior and transfer student from WMU, explained why Western might not have issued an alert to students.
"I mean, if someone shoots somebody in an apartment complex in Kalamazoo and they alerted everyone every time that happened, it would be ridiculous," said Makowski. "And then at 10 o'clock at night, there's another shooting on the other side of town, and no one knew they were related. With the series of events and how they played out, I don't think WMU really did anything wrong by not announcing it. Because it's not like there was a shooter going around and police were chasing him and shooting at him out the windows."
Ferris pre-pharmacy junior Shannon Plachta said she believes more people should be alerted and armed to protect themselves in active shooter situations.
"It's nice to be alerted, but there were a few other incidents that happened around Big Rapids that there wasn't notification for. And, you know, we're out and about, we're all around, and students need to be notified," said Plachta.