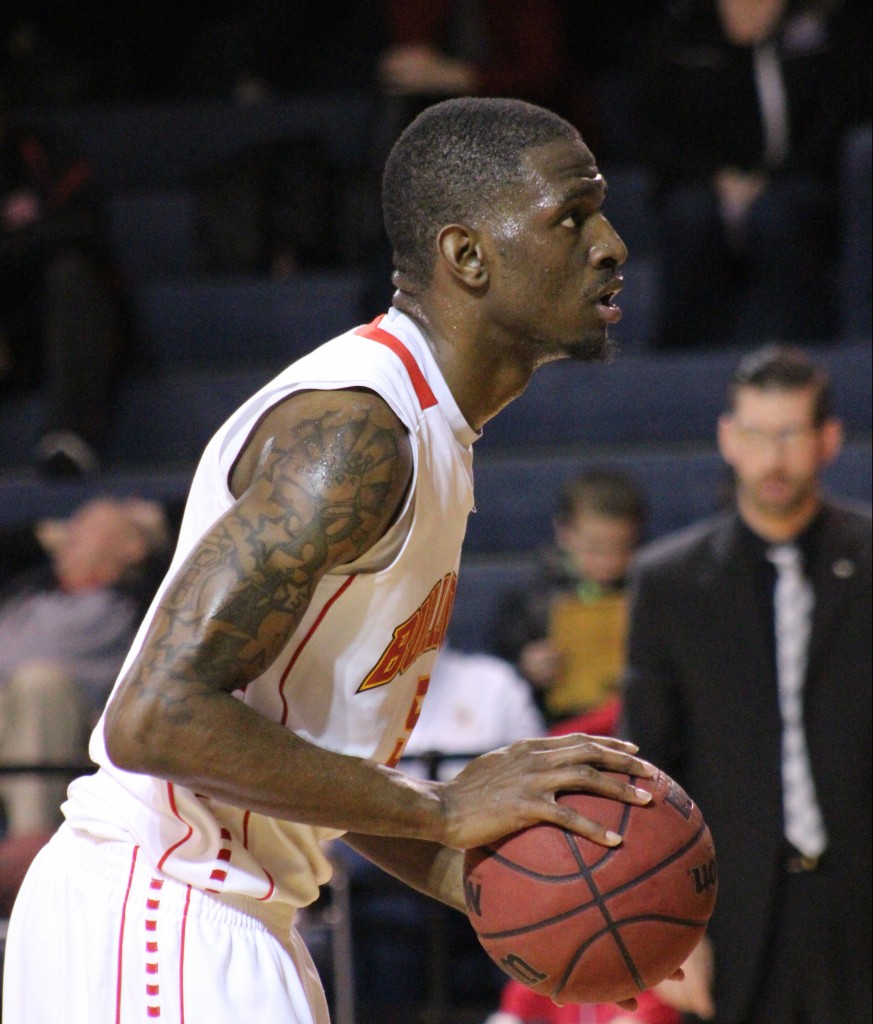 Bulldog men's basketball has had a great run so far during their regular season stint, but crunch time has arrived.
The Dawgs have one last regular season game against league rival Grand Valley State before entering the GLIAC Tournament. Senior wing James Chappell said that the Ferris State men's basketball team plans to hold on to their GLIAC tournament winning title.
"This last week, all we can do is be us and play," Chappell said. "After the last four games, we have progressed in areas which have given us opportunities to win these games."
The Bulldogs are fresh off of a four-game losing streak that began against Northwood on Thursday, Feb. 11 and continued last Saturday, Feb. 20, against Saginaw Valley State University, who have sealed at least a share of the GLIAC title with that win.
Ferris senior center Jared Stolicker said, "We just need to play with more urgency and confidence. We have been losing the toughness battle as well, we need to come out and play with some intensity for 40 minutes."
Ferris basketball's current regular season record sits at 19-8. If the Dawgs are able to grab one more win, it will be the first time in 25 years that the Bulldogs have had back-to-back 20-win seasons according to Head Coach Andy Bronkema.
Ferris State is currently the No. 4 team in the GLIAC and only eight of the 16 teams in the conference will make the GLIAC Tournament. As the field sits now for the tourney, the Dawgs would be playing the No. 5 team in the league, Lake Superior State University (LSSU). The last time Ferris played against LSSU was at Wink Arena and fans saw the Lakers beat the Dawgs 87-80.
When it comes to the tournament, Chappell said, "We just have to find ourselves again, and I think we will do that. We're going to win the GLIAC Tourney, just watch."
If things stay as they are, the No. 4 seed Bulldogs will most likely grab home court advantage for their game against LSSU.
Before Ferris men's basketball enters the tournament, their attention will be focused on Grand Valley State when they travel to Allendale this Thursday, Feb. 25. Tip-off is set for 8 p.m.