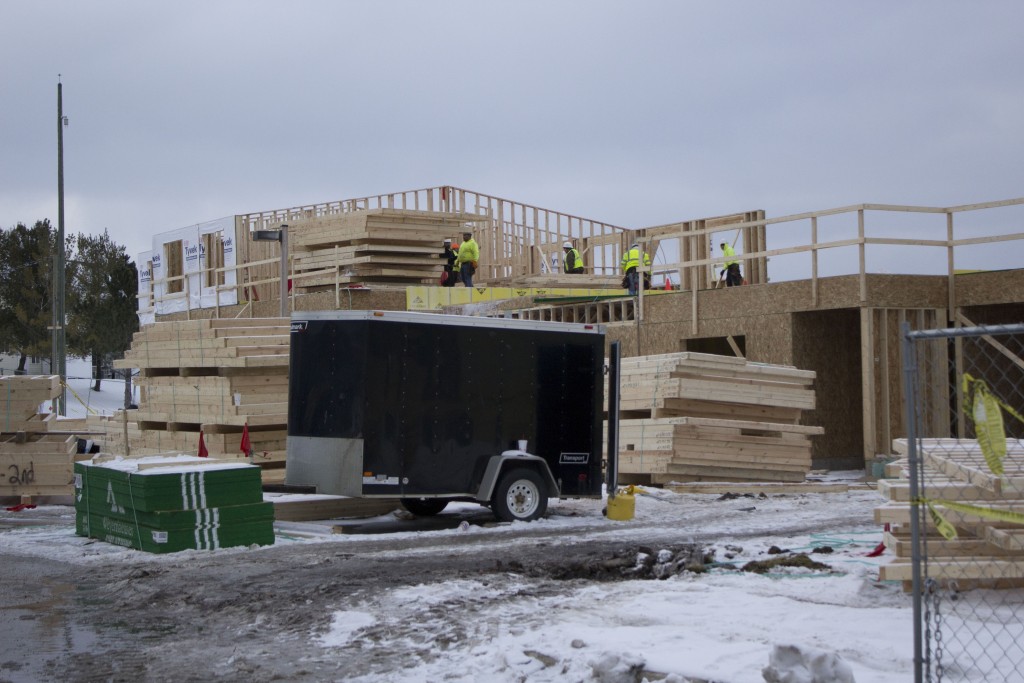 Construction teams are working to improve Ferris life by renovating multiple locations on campus.
Throughout the year, Ferris begins and completes various constructions projects all over campus. During the 2015-16 school year, there were around 100 projects completed, with summer plans starting up soon.
"We complete a significant number of projects over the course of a typical year," said Ferris physical plant associate vice president Michael Hughes. "These projects can range from fairly small like painting a single room, to much larger like renovating or constructing."
Many important projects have already been completed so far this school year, including multiple renovations of offices, classrooms, elevators and equipment.
Though some projects are being completed throughout the year, Ferris' biggest project during the spring semester has been the creation of more living space for on-campus students.
"The main project going [on] right now is the construction of two new apartment buildings for students at West Campus Apartments," said Ferris administration and finance vice president Jerry Scoby. "These buildings are scheduled to be ready for students to move in to them in August 2016."
All of the construction that has been completed this year and that will be completed in the next few years is a part of the most recent master plan, which was approved in May 2015.
"The master plan development took most of an academic year with input from students, faculty, staff, alumni, community leaders, the Board of Trustees and others," said Scoby. "It reflects a blending of academic program needs, housing and other student life needs, the age and condition of current facilities, the projected program needs for the future and the availability of funding."
Many other major projects have been planned or are being finalized for the summer of 2016 as well, including demolition of multiple apartment buildings at both East and South Campus Apartments, construction on new soccer and intramural fields and many upgrades and renovations.