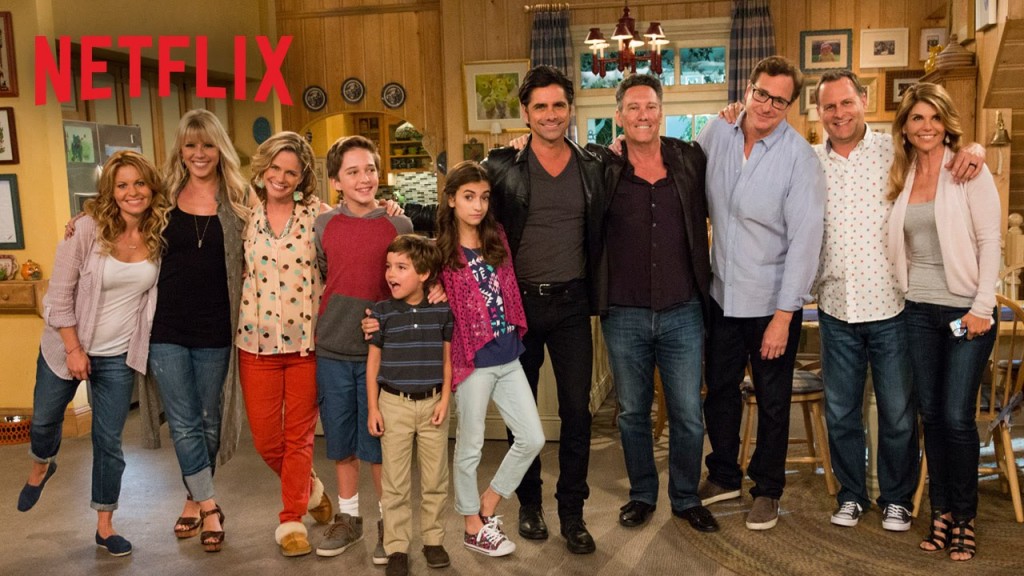 "Fuller House" is awkward, cheesy, unrealistic and full of bad acting.
But I loved it.
The long-anticipated first season of the Netflix original series was released on Friday, Feb. 26. I was obsessed with "Full House" in the late '90s and early 2000s, so I watched the 13 30-minute episodes in less than two days.
"Fuller House" has received mainly negative reviews. The New York Times called the show a "forced march down memory lane." The Detroit News compared "Fuller House" to a "house that should be boarded up and abandoned in the middle of the night." Ouch.
In this show, single mom DJ Tanner (now DJ Fuller) has returned to her childhood home to raise her three boys (a parallel to Danny Tanner in "Full House"). DJ's sister Stephanie quits her life of partying and being a deejay (her stage name is Deejay Tanner) to move in and help DJ raise Jackson, Matt and Tommy. Perhaps the most disliked "Full House" character, Kimmie Gibbler, also returns to the Tanner/Fuller house to help DJ with her motherly duties. Kimmie has just left her husband, Fernando, so she brings her daughter Ramona with her.
Uncle Jesse (who is still sexy), Aunt Becky, Danny Tanner, Joey Gladstone and even DJ's ex boyfriend Steve all return for guest appearances throughout the first season.
I can see why the "Full House" revival has been criticized. It's obvious the show was quickly made—the acting is awkward, the sets are bad and the jokes are cringe-worthy. But, it's absolutely hilarious. I laughed out loud multiple times during each episode. Having seen every "Full House" episode multiple times, I understood every nostalgic head nod to the original series. I love when shows don't try to hide the fact that everyone making and watching the show know it's just that—a television show. "Fuller House" is an unrealistic, humorous revival of "Full House," but with more pop culture references.
The show is also unexpectedly feminist. The three main characters are women and the show is all about their lives and issues. DJ and Stephanie both got surprisingly beautiful, and Kimmie got less annoying. One of the main issues of the first season is DJ deciding who she wants to date, and she happily chooses neither—a move highlighting the fact that she doesn't need a man to be happy.
There are also way less violin music-filled heart to hearts in "Fuller House" than there were in "Full House," which I'm sure everyone appreciates.
Oh, and the Fullers adopt one of Comet's great-great granddogs, Cosmo, who is arguably the cutest and best character on the show. Also, DJ's middle child Max is adorable enough to make the least motherly of women want to adopt him.
As a standalone series, I'd give "Fuller House" maybe 2/5 stars. But, for "Full House" fans who want an entertaining, light-hearted trip down memory lane, "Fuller House" deserves a 5/5.