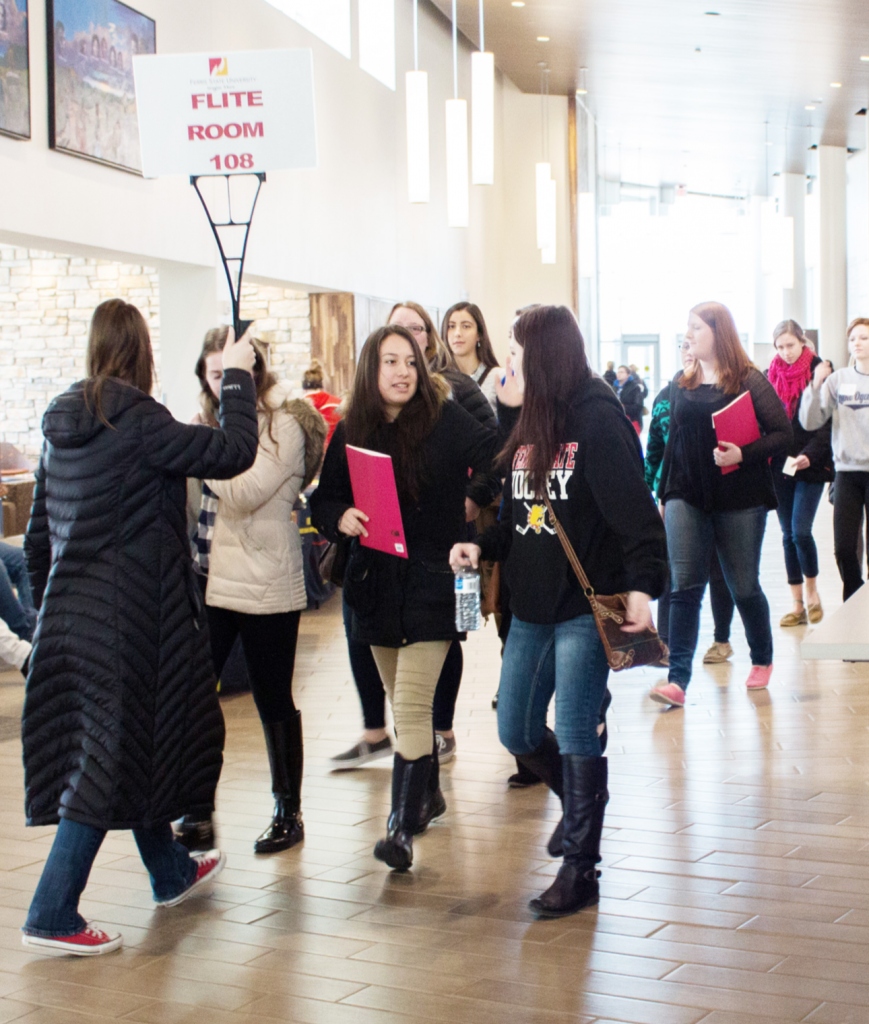 Last weekend, future Bulldogs swarmed into the University Center for an invitation-only honors event.
Seeking almost 400 first year students annually, Ferris gets competitive with their admission requirements in regards to the honors program.
High school seniors from all over completed an application in order to gain full eligibility for the event.
"I'm really excited to be here. The campus is amazing and despite being one of the smaller college campuses, it seems huge," said Grant High School student Alexandra Kelly.
Kelly took college classes while in high school to get a head start on some of her credits.
"I did early college at my high school, so I will be coming to Ferris next fall as a freshman but have enough credits for an associate's degree," she stated.
She knew where she wanted to go and what it took to get there. The honors program was only going to get her closer to reaching that goal.
The invitational, held on Feb. 27, wasn't all about academics though. Current Ferris students informed future Ferris students of the athletic, social and housing life at Ferris State University.
The final step of the application process was the requirement that the applicants submit a writing sample at the honors invitational.
The essay contest was a way for each high school applicant to not only apply for the pro- gram but to compete and fight for their spot within the program.
After the invitational, the students' writing samples were to be scored by Ferris faculty. Admission decisions were made on the basis of each students' essay score, application, GPA and overall ACT/SAT scores.
Despite the competing vibes in the air, Lake Orion High School student Emily Proksch was certain that she would have a spot in the Ferris State Honors Program.
"I'm just ready to start college. I know for sure that I will be hereat Ferris in the fall and I can't wait to attend!" said Proksch.