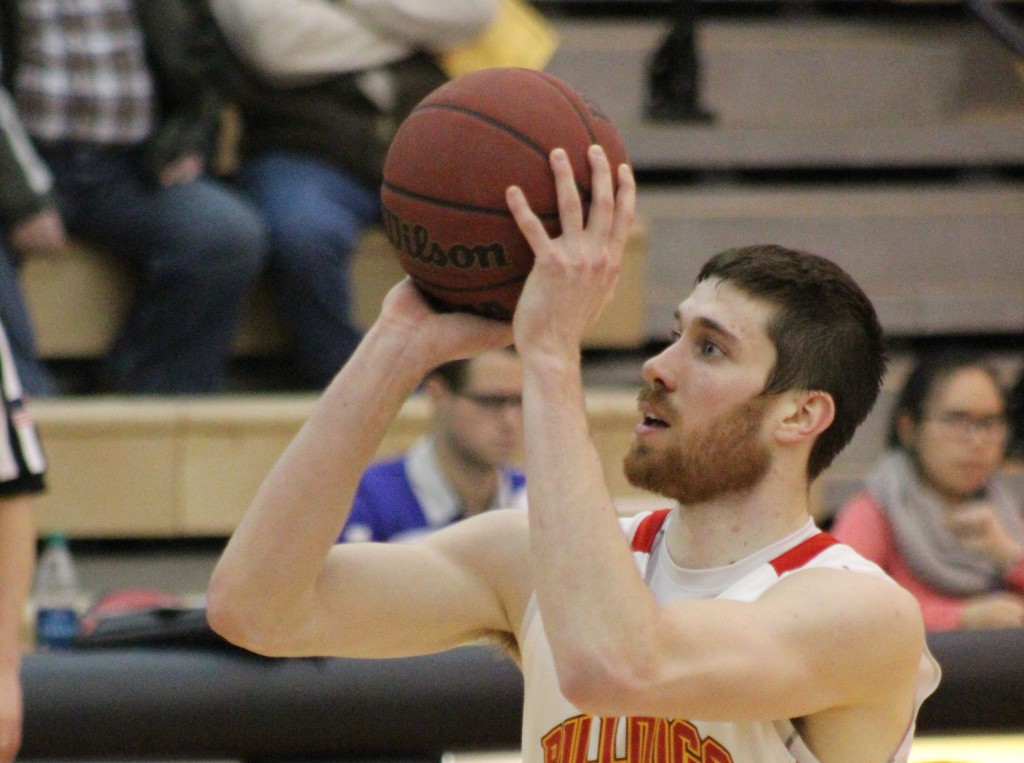 The Ferris State men's basketball team had a tough time against Indianapolis but came up with a close 89-87 victory to advance the Bulldogs to the NCAA Regional Finals.
A very balanced effort from the Bulldogs starting five was led by senior guard James Chappell and senior center Jared Stolicker who scored 19 points each. Senior guard Josh Fleming and sophomore point guard Drew Cushingberry also chipped in 12 points each. The bench kept the energy going and helped bring in 19 points as well.
Chappell also notched six rebounds, five assists and some major defensive stops. The Bulldogs were able to keep a solid pace the first half, shooting 72 percent from the field and out rebounding the Indianapolis  Greyhounds all game long.
Ferris won the rebounding battle by over 10 and had 20 assists compared to the Greyhounds 16. The Dawgs also had too many turnovers, which could be a cause for concern, but still got the victory.
The Greyhounds rallied back after being down 11 points with six minutes to go in the second half, but the game came down to the one thing that wins games: free throws. The Bulldogs were able to hit 75 percent of their free throws and kept the lead.
As the clock ran out, the Greyhounds were left to an attempted half court shot to win, which fell harmlessly to the hardwood sealing FSU's victory.
The Bulldogs will go on to face No. 5 seed and GLIAC foe Saginaw Valley State in the regional finals at 8 p.m. on Tuesday, March 14 in Kenosha, Wis. The winner of that game will move on the the elite eight, which will be held in Texas on Wednesday, March 23.
The Bulldogs are 0-2 this season against Saginaw Valley with their most recent loss coming on Feb. 20 by a score of 88-79.