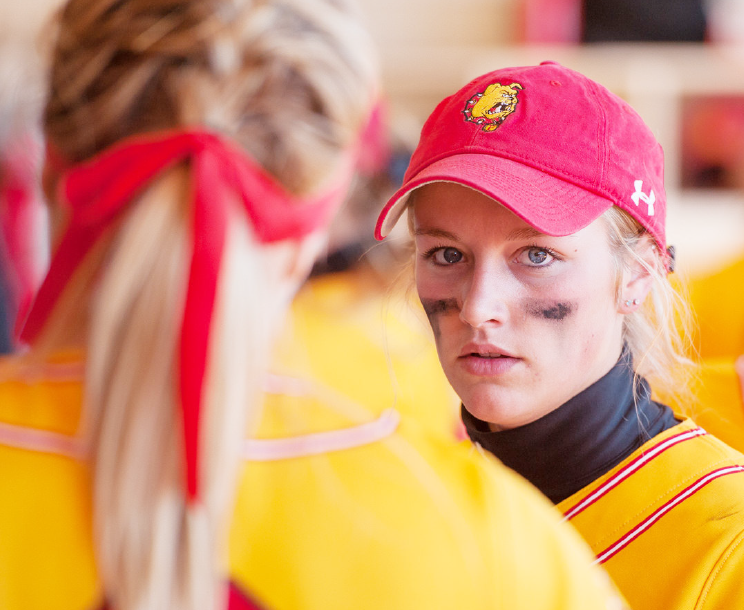 After a disappointing 16-36 outing in the 2015 season, the Ferris State softball team is turning the team around and have returned from a 22-game trip to Florida with a 15-7 record.
"It is such a 180 from last year," said Ferris junior pitcher Megan Hiler. "It shows that we have what it takes, and really is a confidence booster."
The Bulldogs started their vacation on a 10-2 run under first year head coach Wally King and split their last 10 games 5-5. When Ferris came back from their spring break trip in Florida last year, the Bulldogs were 6-21 and started their trip winning only one game out of their first 13. King has obviously made some adjustments for the Bulldogs that are working in their favor.
"Coach King has made a strong impact on making sure we are locked in and ready to go at all times, which transitions into game situations," said Ferris sophomore pitcher and outfielder Sam Bates.
Hiler also had nothing but positive things to say about King.
"We are being coached way more. Coach King has the ability to tell us what we are doing wrong and he isn't afraid to get on us and hold us accountable," said Hiler.
Whatever it is he's doing, it's working. The Bulldogs have a combined batting average of .290, which is up from last year's combined batting average of .249. The Dawgs have been doing well on the mound too, with Bulldog pitchers combining for an earned runs average of 2.35, less than half of the 4.75 ERA the team racked up last year.
The biggest problem for the team in their trip to Florida was their fielding. Ferris had 38 errors in 22 games, accounting for 26 runs against.
"This shows us that we still have progress to make," said Bates. "No area of the game is more important than another; we are always working on every aspect of the game."
In the 2016 GLIAC Softball Preseason Coaches' poll released in early February, Ferris State was predicted to place in the No. 11 spot out of 14 places in the conference. The Dawgs aren't taking that lightly.
"Don't overlook the Bulldogs this year. We have 23 girls that are tired of being written off as not good enough. We are not satisfied with being projected to finish 11th in the GLIAC," said Hiler.
Ferris State plays their first home game next Tuesday, March 22 in a double-header against Davenport. The games are set to begin at 3:30 p.m. and 5:30 p.m.