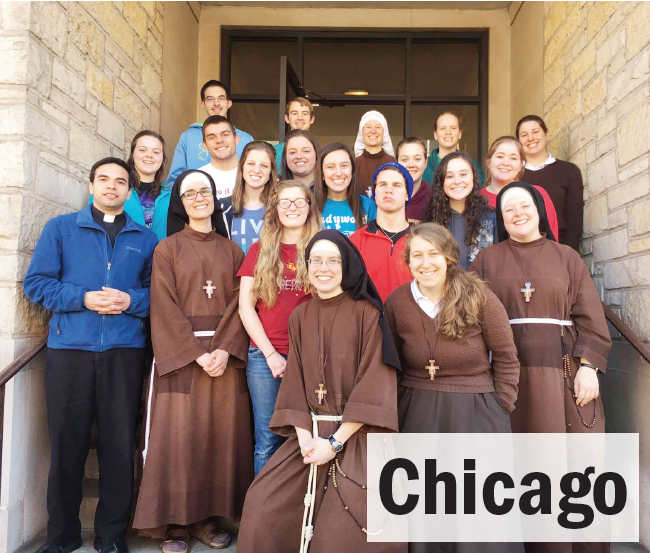 Ferris healthcare systems administration freshman Amber Dolegowski traveled with a group for her spring break trip to Chicago. Her registered student organization (RSO), Newman Center for Catholic Students, carried out a mission trip in the windy city, working alongside local nuns.
"The Our Lady of the Angels Mission is located in west Chicago, and that neighborhood is extremely poor," said Dolegowski. "We participated in a food and clothes giveaway, worked in the after school program that gives kids the opportunity to have a safe place and meal after school, worked in a nearby school, assisted in the community dinner and volunteered with the Senior Program. We also did some cleaning here and there in the church and convent."
Dolegowski said her favorite part of the trip was working with the kids at St. Sylvester's Catholic School, which they did for two days.
"Half of us went to work with preschool and kindergarten, and the other half went to help the sixth through eighth graders with test prep. They were preparing for their ACT Aspire tests, and those determine which high schools they can get into," she said. "Some of the kids mentioned that the only meals they get during the day are from Kelly Hall, so the after school program was more than just a place for them to hang out, it was their main source of food. That was probably the most surprising and heart wrenching part of the trip."
Overall, Dolegowski and the rest of the group had a successful spring break, completing their mission trip.
"The Sisters are great, and I love all the work they do for the community there," she said.