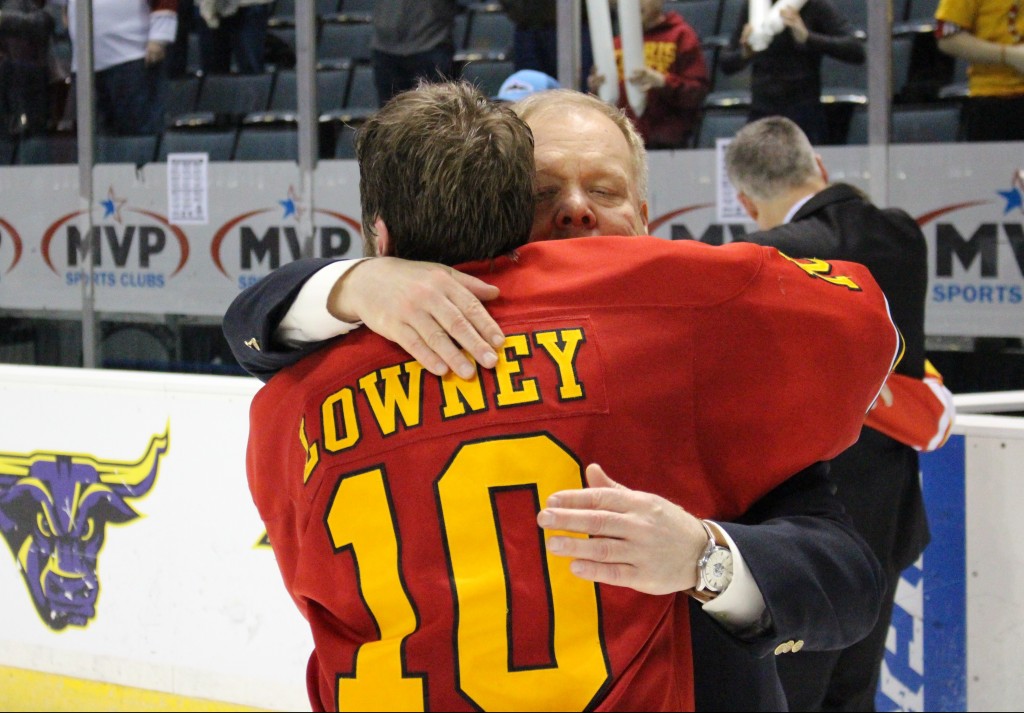 Ferris State hockey now knows what lies ahead of them in their journey to the Frozen Four.
The Bulldogs (19-14-6) are the No. 4 seed in the West Region and are set to take on the No. 1-seeded St. Cloud State Huskies (31-8-1) at the Xcel Energy Center in St. Paul, Minn. at 3 p.m. on Saturday, March 26. The game will be aired on ESPNEWS and ESPN3.
As of March 14, Ferris State is ranked No. 30 in the RPI, but that was before they won the WCHA Final Five Championship on Saturday, March 19 in a 2-1 game against No. 25 Minnesota State. The Bulldogs also took down No. 15 Michigan Tech in the semifinal game of the tournament.
Ferris State's opponent, the No. 3 ranked Huskies also won their own conference tournament, besting No. 13 Minnesota Duluth 3-1 in the National Collegiate Hockey Conference (NCHC) Finals.
The winner between the Bulldogs and the Huskies will go on to play the winner of No. 2 seed Denver and No. 3 seed Boston University on Sunday, March 27 at 5 p.m.