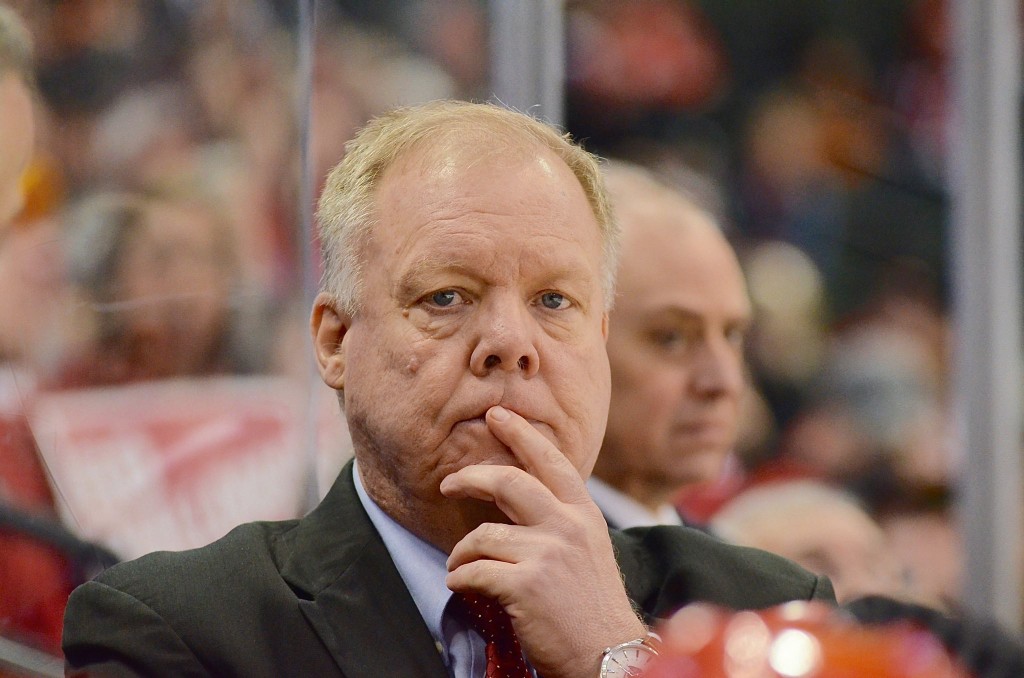 Don't let recency fool you, this is a huge deal for Ferris hockey.
Yes, it's true that the Bulldogs have made an NCAA Tournament run three times in the past five years. Yes, it's true that they've at least made it to the WCHA Final Five semifinals every year since joining the conference in 2013. Then, who could forget their incredible run into the Frozen Four coming just short of the national championship in the 2011-12 season?
As Ferris fans, it's important to not be desensitized to success on the ice. It was not always this way.
Ferris State head coach Bob Daniels has been the head of the organization for 24 years, but has seen just four conference championships including this season. He's seen plenty of success with the Bulldogs, having racked up 417 total wins during his tenure in Big Rapids, and holds the crown as the winningest coach in Ferris State history. Still, he's never led the Dawgs to a national championship.
A look at the last quarter century of Bulldogs' hockey shows stability, with blips of monumental success. It just so happens, that many of those blips have occurred in the last five years.
What's with the sudden upswing? We weren't always competing for national championships every few years.
Perhaps the seniors on the team are as much to thank as Daniels is for the Bulldogs' success.
Ferris fifth year senior defenseman Simon Denis leads an experienced defensive core consisting of three other senior skaters. Denis, combined with fellow senior defenders Zach Dorer, Brandon Anselmini and Sean O'Rourke have logged 537 games of experience between the four of them.
This level of understanding and respect for the game serves as an excellent line of defense for Ferris freshman goalie Darren Smith. The Bulldogs have allowed just 2.51 goals against per game this season, ranking them the 24th best defense in the country as of March 21 according to uscho.com, though they've most likely climbed in the rankings since that date.
The Bulldogs are very hot at the right time of the season, having strung together five consecutive postseason wins. This streak is the longest of the season for the Dawgs, and they truly look like they could beat any team in the country right now.
The Bulldogs will have their chance to punch their ticket to the Frozen Four tonight at 5 p.m. when they take on Denver in the NCAA West Regional Final in St. Paul, Minn. The winner of this game will advance to the Frozen Four in Tampa, Fla.