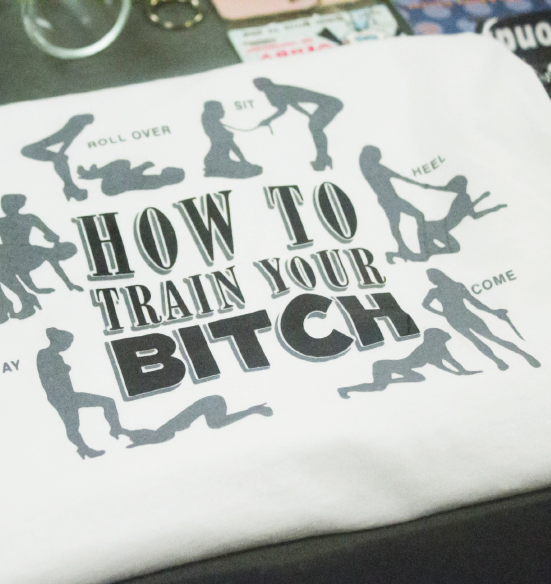 Many people think that sexism is yesterday's problem, but the Museum of Sexist Objects at Ferris proves otherwise.
The museum, which opened its doors in March 2015, is simply a room full of items that have sexism embedded in them. The objects were collected by David Pilgrim, Vice President for diversity and inclusion at Ferris.
There are multiple displays that represent the different parts of everyday life in which women encounter discrimination. This includes objects such as Barbie dolls draped in pink, magazines showing women in the kitchen or t-shirts with the words "It ain't cheatin' if she ain't breathin'."
"This is still happening, these mental structures are still out there," Ferris professor and lead faculty member for the Ferris Museum of Sexist Objects Tracy Busch said.
According to Busch, sexism is an issue that is often overlooked and the museum provides a place to view the matter firsthand."
"We kind of talk about gender after the fact," she said, "It's a useful category of analysis and must always be considered. If you put it all together, you realize there is something big going on."
The museum hosts many classes ranging from history and sociology, to communication and philosophy. The goal is to get more professors to bring their students and increase involvement and awareness.
"We don't think about it, we kind of just go with a lot of the stereotypes and don't critically analyze them," Busch said, "The museum gives you the opportunity to decode them."
Discussion of these problems is a major theme for the gallery. Ferris history junior Alyssa Rosebrugh has worked at the museum for over a semester and thinks there is room for conversations on the topic.
"The museum is very accessible and welcoming and very interested in questions and discussion," Rosebrugh said, "Most importantly, for me, is that students understand that being offended by something you see is normal and perfectly OK."
Rosebrugh believes that each student should visit the collection before they graduate.
"I think it's very important that student experience the museum, it allows an understanding of the severe sexism through the ages," she said.
This year marks the 30th year of the celebration of Women's History month. Ferris will conclude its celebration of the month on Thursday, March 31, with a showing and discussion of the movie "It's a Girl" and an expo entitled "Woman to Woman." Both events will take place in the IRC.
To see a photo gallery of other artifacts in the museum, click here.