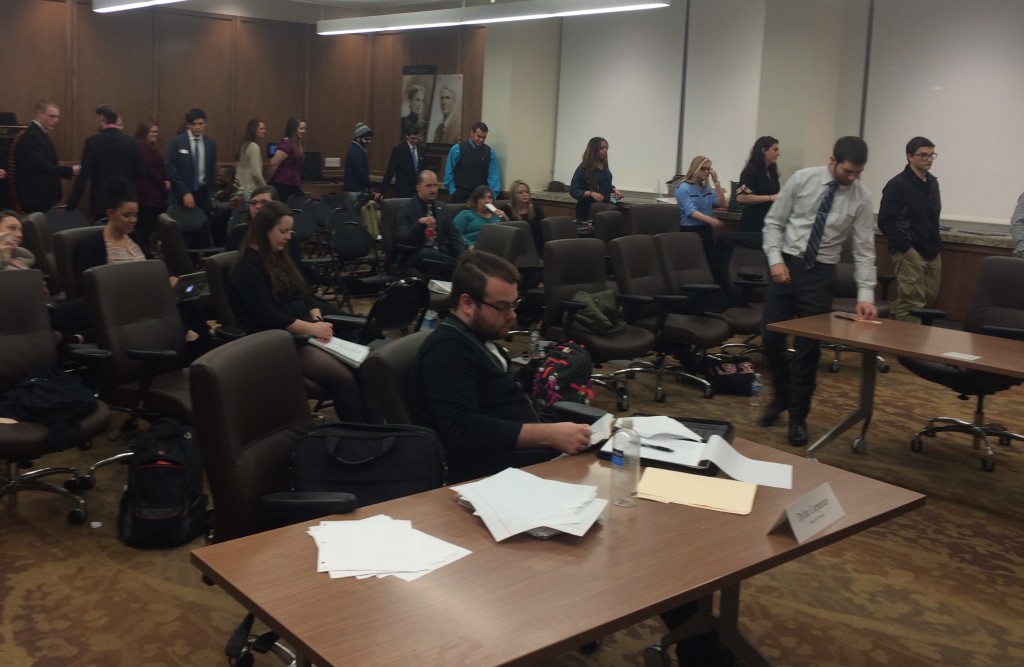 After six consecutive hours of trial, deliberation and voting, former Director of Finance Dylan Carpenter was impeached from his position on student government's executive board.
Carpenter, who had been involved with student government for almost three years, was charged with—and found guilty of—hampering the organization and its work, neglect of duty in office and conduct tending to injure the good name of the organization on March 2.
Members of student government were not willing to discuss the actions taken that led to charges being placed against Carpenter.
The director of finance leads the Finance Division, which is the organization responsible for allocating over $300,000 in funds collected as part of student tuition.
Despite the lengthy trial and questioning, Carpenter saw the trial as being "not at all" fair.
"A lot of things weren't specifically in the rules or in Robert's Rules, so it was just left up to the interpretation of the parliamentarian," Carpenter said.
Yet the other end of the defense stand saw the trial as fair and sound.
"I believe that we looked at our constitution and we looked at Robert's Rules of Order, and we followed exactly what it said to do to a 'T.' I think the process is set up to be fair, and we followed the process," student government president Wayne Bersano said.
The voting members of student government, tasked with voting on three charges and eight specifications one at a time, formed a long line that stretched around the outside of the room.
"I kind of felt like it was just a march to my execution with the round of votes," Carpenter said.
According to Bersano, the impeachment process was unprecedented to any of the active members of student government.
Ferris political science junior Justin Austin will serve as interim director of finance for the Finance Division for the remainder of the year.