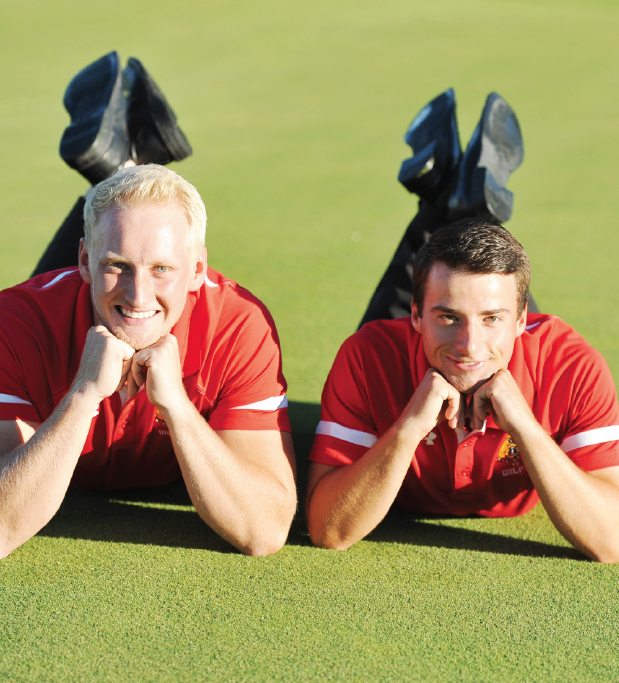 Ferris golf took 11th place at the third Midwest Region Invite over the weekend with the GLIAC Championship in putting distance.
The Bulldogs competed with 24 region teams on a par-72 course last Saturday and Sunday. Ferris posted 627 strokes in two rounds, scoring 318 and 309 on respective days at The Jewell on April 2-3 in Botavia, Ohio.
Sophomore Jack Weller placed highest for Ferris at sixth with 149 total strokes, shooting 77 and 72. Sophomore Seth Terpstra placed 20th posting 154 total strokes with 79 and 75.
The last Bulldog in the top 50 was sophomore Ryan Bayer at 41st place. He posted 157 strokes with 78 and 79.
Rounding out the remaining Dawgs, freshman Andrew Hammett tied at 102nd totaling 167 strokes with 84 and 83 while Zak Kiefer finished 119th totaling 174 strokes with 89 and 85.
The Bulldogs finished in the middle of the pack, but that wasn't the case in the fall. Ferris took first in the first two region invites with multiple Dawgs in the top-10. However, the finish at the first invite of the spring is the usual for the Bulldogs in GLIAC competition.
They placed seventh in the GLIAC North Invitational on Sep. 20 and 21, and fifth among 13 teams in the GLIAC Spring Invitational on March 26 and 27.
Senior Justin Haase said, "It's still early in the season but we can rank with the best of the best. We just have to do it."
The Bulldogs will par up in the fourth Midwest Region Invite before the GLIAC championship.
The fourth Midwest Region Invite begins Sunday, April 10 and Monday, April 11 in Noblesville, Ind., and the GLIAC Championship starts Friday, April 15 through Sunday, April 17 in Nashport, Ohio.