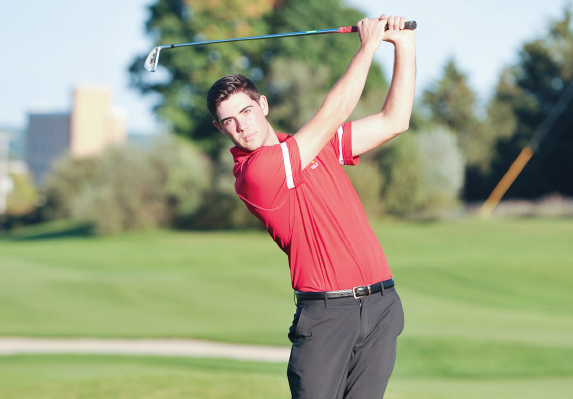 The Ferris State men's golf team had to cope with some dreadful weather last weekend, but the inclement conditions would not slow Ferris sophomore Jack Weller. Weller was the only Bulldog this week to finish in the top 10 in the Dawgs' latest tournament.
Weller, a 6-foot-4-inch Swartz Creek native shot a 77 on day one and 72 on the second day. Weller finished with 149, which was good enough for sixth place.
Weller is our Top Dawg this week because his seven over par round kept the Bulldogs within striking distance as they placed 11th in the tournament at The Jewel in Elks Run, Ohio at the third Midwest Region Invite of the year. The team shot a total of 627 with five players' two-day totals taken into account.
The Bulldogs placed first overall in the first two Midwest Region Invites of the season.
They will look to bounce back in Indiana next weekend as they participate in the fourth Midwest Region Invite.