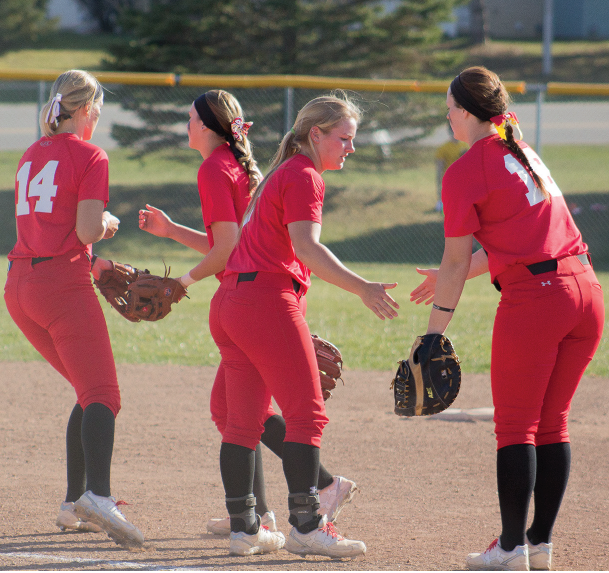 The Ferris State softball team has had a long season and now it's coming down to the wire.
The Bulldogs are looking to compete in the Great Lakes Intercollegiate Conference (GLIAC) tournament at the end of the month.
The Dawgs are currently in sixth place in the playoff race and will need to win their upcoming home games to keep pace in the conference. Sophomore pitcher and outfielder Sam Bates is glad to have home games at the end of the season.
"I enjoy having home games more at the end of the season because that's when it starts to warm up and more people come out to support us. I love to see people in the stands," said Bates.
Bates isn't the only one that likes having home games at the end of the season. Sophomore outfielder Alexx Astorga said, "I like the fact that games are more towards the end because it gives us an opportunity to prove that we are a different team than last year and hopefully we get more people to come out and support us."
After having two double headers this past week at home, the Dawgs won both games against Lake Superior State by scores of 8-0 and 11-2 but lost against Hillsdale 12-3 and 3-1 and will be playing Northwood and Walsh this week.
"For us to go to the tournament we need to finish on top of every game from here on out. We dropped a few games this year that we shouldn't have and it's time for us to prove we are here to win," Bates said.
The Bulldogs have proven that this team is different than last year's squad, but need to win these last few games if they want to continue their season.
"We can't get ahead of ourselves. We still have games to win," Astorga said.
These last few games are crucial because three of Ferris State's last four opponents are fighting to be in the tournament as well. The Bulldogs play against Northwood on Tuesday, April 19, at 3:30 p.m. and 5:30 p.m. and will play against Walsh Friday, April 22, at 3 p.m. and 5 p.m.